Every successful business or organization needs great leaders. Employees with strong leadership skills and abilities bring the best out of people, improve work efficiency, and help to reach targets and realize goals.
For this reason, candidates who can display leadership experience are highly sought-after. The challenge is, how can you show you're a leader without even speaking to the employer? The answer is to include leadership skills on your resume.
However, just saying you're a great leader or that you have strong leadership skills on your resume isn't enough. The trick is to provide resume leadership examples which highlight occasions when you've demonstrated your ability to lead.
Like all skills on a resume, it's important to customize them for each job application. Using a resume maker is a time-effective way of creating well-crafted resumes which grab the employer's attention.
How to highlight leadership skills on your resume?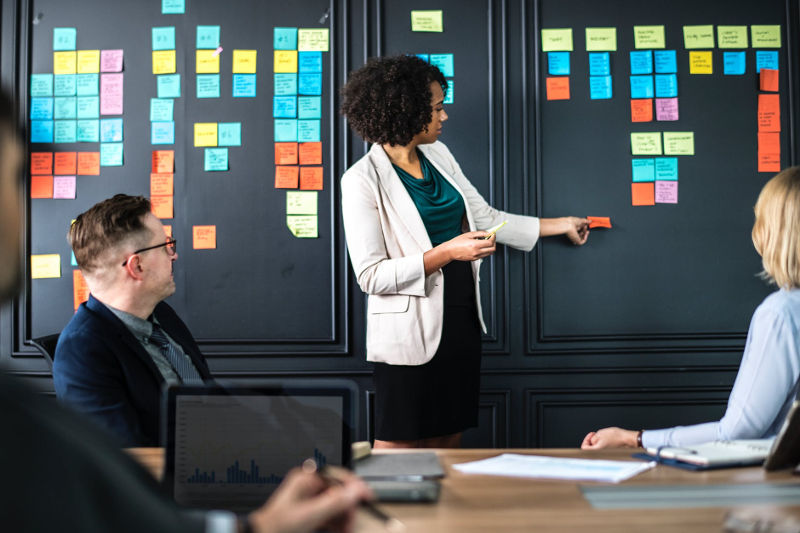 Employers generally receive hundreds of resumes for each job position. How can you stand out from the crowd by demonstrating leadership skills on your resume?
The trick is to provide concise examples of what you did and what it achieved. You can include leadership skills bullet points which include a dynamic action verb. Here are some examples of action verbs which demonstrate different types of leadership skills…
Boosted, campaign, delegated, drove growth, fixed, guided, ignited, implemented, introduced, inspired, led, managed, mentored, modernized, motivated, negotiated, persuaded, piloted, pioneered, reduced, revolutionized, spearheaded, trained, transformed.
The next step is to say what your action achieved. Using numbers and statistics is both concise and convincing as employers don't want to read through long paragraphs. Always be as concise as possible.
Leadership skills resume phrases
Here are some examples of sentences which combine action verbs with numerical evidence to demonstrate leadership skills:
Managed a team of 26 and increased sales by 15%
Pioneered a new scheme which was used across 7 departments
Spearheaded a campaign which raised $7,500 in donations
Boosted efficiency by 12% by introducing a new filing system
Introduced automatic e-mail system which saved over $17,000 yearly
Highlight the resume leadership skills the employer is looking for
There is no such thing as a one-size-fits-all resume so you need to tailor each professional resume to each job application. Thankfully, what employers are looking for is no secret. You can identify the job requirements by carefully read through each job description and identifying the keywords.
Once you know which skills are relevant to the job you can add in examples of when you've demonstrated them. This can be time-consuming which is why many candidates use resume templates.
Use the same keywords the employer does in the job description and use synonyms. Your resume will probably be scanned to make sure it contains the right keywords before it's seen by human eyes.
How can you develop leadership skills in your current job?
Normally career changes involve forward-thinking and careful planning. Vertical career moves often require candidates to have strong leadership skills but it can seem difficult to develop these abilities if you've never been a manager or supervisor.
However, there are some steps you can take to build leadership skills…
Ask for more responsibility
Once you've established yourself in a position and built a positive relationship with your boss you can be open about wanting more responsibility. Ask if there is anything else you can do, or if there's anything coming up which you can take an active role in. Showing you're keen will only make a positive impression.
Think beyond your job description
Job roles change and evolve all the time and you're not necessarily limited to yours. Take the initiative and think of things you can do which go above and beyond your job description. Managers appreciate employees who do this and it can drastically improve your chances of promotion.
Develop leadership skills in your free time
You can develop skills outside of your job. You can start your own project, such as a website, or you can help a charity or join an organization. This is a great way to target the key skills which you think you're lacking. This type of experience looks particularly good on a student resume or an entry-level resume.