Resume Tools
Create the best resume in minutes and get hired fast!
Resumes that stand out
Boost your chances of getting interviews by 67% and beat the competition!
No design skills needed
Resume Coach couldn't be easier to use. You just need a couple of fingers and a few minutes.
Step-by-step coaching
Follow expert tips and real examples which landed jobs for every industry. It's cheating really!
More than just resumes
Find jobs and courses near you and learn how to nail cover letters and job interviews.
How to create a great resume in 3 steps
Resume Coach is so easy you don't even need to think!
1

Pick a standout resume template

Choose from a range of styles and colors and get noticed

2

Add your winning personality

Follow expert tips and examples to make your resume shine!

3

Start applying for jobs!

Send your resume and start preparing for your job interviews!
See what ResumeCoach can do for you!
Discover how our resume maker can help you nail your resume, get more interviews, and land your dream job!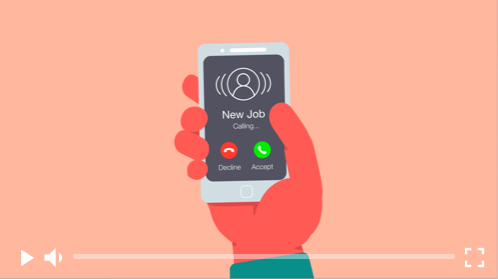 The best resume
templates available
All
With Photo
No Photo
Cover Letter
use this template!
Not sure which resume template is right for your profession?
No results. Checkout our resume samples sorted for every industry
Why it pays to join ResumeCoach...
+67%

Better chance of getting a job

23 days

Average time to get hired after signing up

12 min.

Average time to create a resume
Success stories from satisfied customers
Based on 16,786 Reviews
I tried a few of these websites but ResumeCoach was the easiest to use. Plus it worked! 🔥 #resumecoach

I signed up for ResumeCoach and within 10 days 3 companies got back to me, including my current employer! 👏 #resumecoach

ResumeCoach was ideal for me because I struggle with computers. I just followed the instructions and ended up with a great resume :) #resumecoach

Saved me the hassle of spending ages formatting and editing and let me focus on actually finding a job 👊 #resumecoach is really cool

It worked even better than I thought!!!!!! 😁 It's day 12 and I've just had a job offer!!!! Thank you #resumecoach!!!!!

Really cool features that let you quickly build an a top-notch resume. Got 3 interviews lined up already!!!!! 💪

Signed up for the 7-day plan for just $1.95! 1st resume since college and was so easy! Tips and examples make it easy 😏

Just followed the administrative assistant resume example and the instructions. Start my new job on Wednesday!!!!!! Would recommend #resumecoach

Feeling proud of my #resumecoach resume! Didn't take long but looks like a professional has created it! :)

Love #resumecoach!!! Just made an awesome resume in 10 minutes using my iPhone!!! 🔥 Next step is to start applying 🤞
Our proven resumes get people jobs at top companies

Why use Resume Coach's online resume maker?
Using our online editor gives you a 67% better chance of getting each job (and it just takes a few minutes!)
Great design and you save time!

Quickly make stunning resumes in just a few minutes

Follow expert tips and examples

Writing your resume couldn't be easier with our step-by-step guidance!

Wide range of proven templates

Pick from a range of styles to make your resume shine!

Work on the go!

Create, edit, and send resumes from your laptop, tablet or phone
Frequently Asked Questions
Why use ResumeCoach to create your resume?

Because our resume maker is so fast and easy to produce impressive resumes which work. Our resumes give you a 67% better chance of getting a job compared to a resume made on Word. You don't need to have any design skills and our easy-to-follow expert tips and examples mean that your resume will basically write itself! It doesn't matter if you have zero experience or you're a guru in your field, we have the template to land your next job!

Do I need to create a different resume for every job application?

Yes, there is no such thing as a 'one-size-fits-all resume'. Every job has different requirements (even when the job title is the same!). To maximize your chances of success, each time you apply for a job you should send a resume which is tailored to meet the specific needs of each job. This will make your resume shine as employers will clearly see why your'e the perfect fit for the job. This can take time to do, but with ResumeCoach you can quickly adapt your resume for each application.

Which resume template should I use?

All our templates have been proven to work so you can't go wrong! The template you choose depends on your preference and the impression you want to give employers. Some templates are better for specific industries but all of them give a professional look and feel which employers love. When you use our resume creator you have the flexibility to make your resume your own, our editor couldn't be easier to use and it gives you absolute control.
What should I include on my resume?

What you should include on your resume depends on your experience and achievements, as well as the requirements of the job you're applying for (each resume should be tailored to each position). The five most important sections which you should include on every resume are: contact info, resume objective, experience, education, and skills. When you join Resume Coach you get insightful step-by-step guidance for each section of your resume so it couldn't be easier.

Can I write a cover letters using ResumeCoach?

Yes, when you use ResumeCoach there is a separate editor to create attractive cover letters which stand out. It is just as easy as making your resume and just as important. The great thing about using ResumeCoach to create both your resumes and cover letters is that they will have the same look and will work hand-in-hand to impress employers and land you the interviews (and jobs!) you deserve.

Are there examples of winning resumes I can look at?

Yes, we have a library of resumes which have landed jobs in a range of different industries. You can use these to see what works and to give you inspiration. By using proven resumes for guidance you can create impressive resumes with the confidence they'll impress employers and land interviews. When you use Resume Coach you're also given insightful tips at each stage to make it easy to nail your resume.