Resume coach
Resume format and layout
Learn how to format your resume and catch the employer's attention
Types of Resume Formats
Formatting a resume can be complex but luckily there is a lot of advice on which type of resume format you can use to suit your personal needs.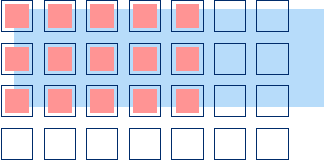 Chronological Resume
The most common of the three types, which can be used by anyone, is a Chronological Resume. It is organized by experience in chronological order, beginning with the most recent. This is currently the format that most employers will expect to see from candidates.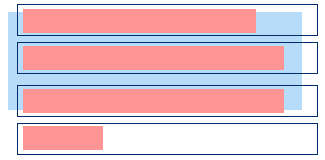 Functional or Skills-Based Resume
With a different approach, the Functional or Skills-Based Resume emphasizes skills and qualities that the candidate possesses which make him/her the ideal applicant for that vacancy. This is organized by skills or experiences and not necessarily in chronological order.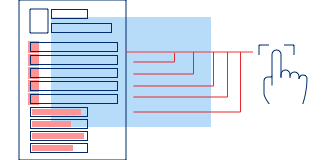 Combination Resume
A blend of the two previous types, the Combination Resume, sometimes also known as a 'hybrid resume', uses both the chronological format for work experience and also dedicates a lot of space and attention to highlighting the skills and abilities of each applicant.
Resume Format Features
Read our resume format top 4 features and discover why formatting a resume in a right way is the key to be noticed.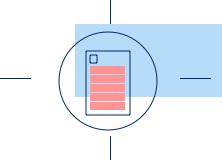 Formatting a resume is incredibly important but can sometimes be overlooked. It can take time to learn how to write a resume but it is well worth investing your time in ensuring you have correctly and thoroughly formatted your document.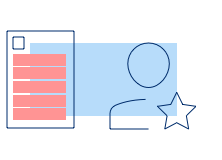 Your resume is your personal representative. A hiring manager will review the titles, general content and check for errors before deciding whether to progress or reject your application. A well-formatted doc that shows your strengths is your ticket to success.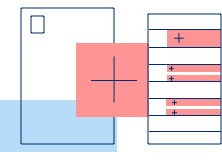 If your resume format is disorganized and unclear, a potential employer has possibly hundreds of resumes from other candidates to look through. Therefore he or she could skip past it and you could miss your chance for an interview.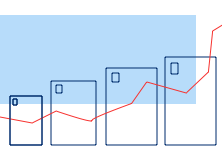 Don't be a candidate that gets forgotten. Good resume layouts, correct formatting as well as online resume builders can help you to avoid silly mistakes and give you a better chance of progression to the next stage of the application process.
Basic Resume Format
Getting the basic resume format right is essential to ensure that a potential employer can easily pick you out from the crowd. Using a solid, optimized layout is crucial as this will help you include the basic resume sections that are necessary for every job application.
Basic Tips On How to Format a Resume
The formatting of your document can have a big impact on how noticeable it will be. By following these key tips below, you'll be easily able to create a resume that's easier to read, and that looks good on paper.
Check-list
For formating a resume
Remember:
Without a good format, a resume is simply a list of accomplishments, previous employment, diplomas and extra information without order or structure, making it impossible for recruiters to understand.
Use headers to make essential information easy to find.
Use a common, formal font type such as Arial or Times New Roman, and size, such as size 10 or 12.
Keep the same typeface and emphasizing features throughout. E.g. If you put italics for one employer, all employers' names should maintain this style.
Use bullet points to describe responsibilities and accomplishments in your work experience.
Use single line spacing and justify all texts with a left margin.
Ensure there are no grammar or spelling errors.
What Is The Best Format For Your Resume?
In our online resume builder tool, you have a choice of 3 standard professional resume formats. Each of these arrangements has different advantages and disadvantages based on your profile and the type of job you're chasing.
If you're not sure which to choose, don't worry. We've created a quick guide below to explain who can benefit most from each different type of resume as well as a few of their pros and cons.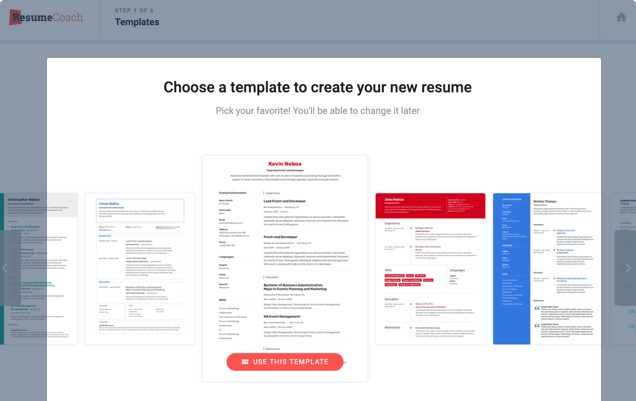 When to Choose a Chronological Format Resume
Chronological resumes, allow you to communicate a high level of detail about your work experience and career history so far. It works by creating a timeline of all the jobs you've had going back up to 10 years or to your very first job if you've been working for less time than that.
This, of course, is an excellent choice for you if your career is already well established. It is also the most commonly expected type of resume format around and one that recruiters will be most accustomed to reading.
Advantages
Most commonly used
Focuses on your work experience
Gives an indication about your career progression
Disadvantages
Impractical if you have gaps in your work history
Not useful for career changers
Can have a negative effect if you have changed jobs frequently
Works best for:
When you've already established yourself in your chosen career. Although it's a good all-round choice.
When to Choose a Functional Format Resume
A functional or skills-based resume can help you place your abilities in the spotlight. Unlike the chronological or combination formats, the main body is dedicated primarily to showing off your most hire-worthy skills.
Although this not a common choice of format, it can be a great option for a career changer. This is because it doesn't provide as much biographical detail about your experience and instead draws attention to your other achievements and capacities.
The functional format can also mask any gaps that may have occurred in your work history. This again is thanks to its less detailed focus on your recent experience. However, this isn't foolproof as some employers may still query this hole in your record.
Advantages
Helps your skills stand out
Practical for an inexperienced professional
Can be useful for career changers
Disadvantages
Doesn't provide enough detail about career experience
Not as popular with recruiters as other choices
Not as well optimized for ATS
Works best for:
Situations where there are gaps in your career history or you have a lack of experience.
When to Choose a Combination Format Resume
Combination format resumes offer a "best of both worlds" approach to candidates. In this instance, instead of having to choose whether to prioritize skills or experience, you can highlight both with equal prominence.
This can be a great choice of template for a highly specialized candidate with a strong employment history to back it up. By focusing on your abilities as much as your hands-on experience the combination format allows you to give a much stronger impression of your all-round expertise.
Advantages
Gives equal balance to your skills and experience
Useful for career changers or experienced professionals
Can be very beneficial for highly expert candidates
Disadvantages
It's more difficult to create than other resume formats
Can't be used in as many scenarios as other formats
Makes it more difficult to highlight educational achievements
Works best for:
When you've got special expertise that you want to highlight to the employer.
Optimizing Different Resume Format Types for Applicant Tracking Software
When you choose your basic resume format and start optimizing your design, it's important to keep one eye on the needs of Applicant Tracking Software (ATS). ATS is now almost universally used by employers to track and filter the sometimes hundreds of applications they receive for a single role.
However, as many candidates may discover to their disadvantage, ATS can be very strict when it comes to the formatting of your resume. These filtering systems are often tweaked to only allow certain documents to pass through and by running an unoptimized template you could lose out.
Luckily though, there are a few ways to avoid this happening to you. We've collated 3 essential tips that can help you create a rock-solid resume for ATS.
The best format for ATS
#ATS
The best format overall to get past ATS is a chronological template. This is what most systems will be set up to process. By placing elements like your work experience in the most prominent position the software will be able to read the data of your document much more efficiently.
Stick to a Single Page
Just like with a human recruiter, ATS often prefers shorter resumes. This is because it is much faster to read and process a single page document and is also often due to employer preferences when programming these systems.
This rule should only be broken if you've got an overabundance of relevant work experience to include or you've got numerous academic achievements. However, if you do need to extend to a 2nd page, don't go any further than that as a 3+ page document will greatly reduce the impact of your resume with recruiters
Choose an ATS Optimized Font
When you design your resume it's important to remember that ATS needs to be able to understand the text. If you use custom graphics or fonts it's quite possible the software won't be able to read your information and will simply discard your document.
For this reason, it's better to err on the simpler side of things and to stick to legible and machine-readable text styles. This could include one of the following:
How to Format Your Resume to Perfection
Getting your resume format looking sharp isn't just something you should do to avoid falling into the traps set by ATS. Your final document needs to be easily readable and able to capture the employer's attention.
This doesn't mean you need to be an expert in graphic design to smarten up your document (remember our resume generator can help you to get this right). The most important factors to consider are the organization of all the information you present and how easy it is for a recruiter to skim-read.
To help you out, here are some basic tips on how to format a resume. These can come in handy whether you're just starting out on your student resume or you need to update your professional profile:
Tip 1
Use headers to make the essential information easy to find.
Tip 2
Never use an illegible font.
Tip 3
Instead use a common, formal font type and size, such as Arial, Calibri, or Times New Roman, size 10 or 12 to maintain a professional aesthetic.
Tip 4
Use single line spacing and justify all texts with a left margin.
Tip 5
Use bullet points to describe responsibilities and accomplishments in your work experience etc.
Tip 6
Keep the same typeface and emphasizing feature throughout for each particular detail. E.g. If you put the company name in bold, italic, or underlined for one employer, all employers' names should maintain this style.