Working in Europe is full of possibilities in terms of your career and your life experience. Enjoying European culture and traditions is one of the main reasons why the idea is so attractive. The professional experience you gain is also invaluable.
Many things in Europe are done differently, and resumes are no exception. First of all, the word resume isn't used. CVs are the documents job seekers send to prospective employers.
Though there are numerous types of resume formats, the Europass is just one of them. The European Commission developed the Europass in the 1990s as a standardized CV format. Its layout is user-friendly and familiar to employers in multiple countries.
Foreign workers looking to move to Europe for work can use the Europass CV to apply for jobs. There are alternatives and it's important to know that it's not used in the UK.
What is the Europass Resume for Europe?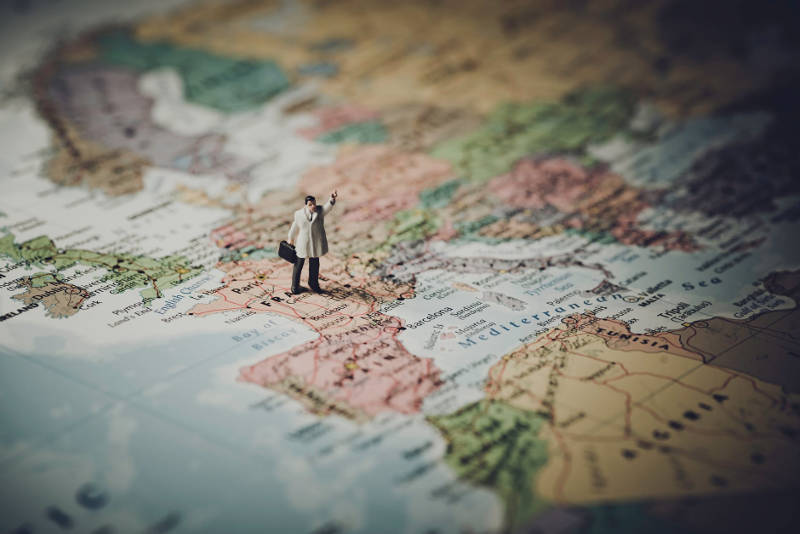 The Europass is also known as 'The European CV' and it's a resume-style document which job candidates use to apply for jobs in most European countries. It's a quick and easy way of producing an attractive personal profile which employers are familiar with.
For people looking for work in Europe, it's a useful tool. You can send it to employers in multiple countries, saving the hassle of changing the format and redesigning your resume numerous times.
The Europass CV is a singular document which is part of the European Skills Passport (which consists of 5 documents). The European Skills Passport is a more comprehensive personal profile.
Europass CV format
The Europass is auto-formatted which means you don't need to spend time on design. The resume layout is fairly standard, includes concise information about work experience, qualifications, and skills etc.
It allows employers to quickly glimpse at your credentials. Like a typical one-page resume, there's no in-depth information. The other 4 documents in the European Skills Passport give more specific details.
The 5 documents of the European Skills Passport
The European Skills Passport is 5 documents which together form a personal profile. The Europass is one of these documents.
Europass CV
The Europass CV is a structured resume which you can use apply for jobs throughout Europe. It's the main document of the European Skills Passport.
Language Passport
The Europass Language Passport showcases your language skills. It shows the different languages you speak and the levels of ability. Your speaking, listening, reading, and writing abilities are all ranked separately.
Europass Mobility
The Europass Mobility document allows you to record experience acquired in different European countries. This includes work placements, voluntary work, and academic experience (such as exchanges and years abroad).
Certificate Supplement
The Certificate Supplement provides detailed information about your education and qualifications. It makes it easier for employers to better understand the courses and you've taken.
Diploma Supplement
This part is practically the same as the Certificate Supplement. The only difference is the type of certification it focuses on.
How to get a job in Europe
The process of getting a job in Europe is similar to getting a job in the US and other parts of the world. There are numerous websites with job postings. Though the most popular websites vary from country to country, sites like LinkedIn shows postings from every country.
The Europass is accepted throughout Europe (not in the UK) but there are also alternatives. Each job posting has specific instructions and you should follow them to the letter. For most positions, you can use an online resume builder to quickly create an attractive resume to send. The Europass is an option, but not a requirement.
Can I work in Europe?
You need a visa to work in Europe. Getting a study visa is fairly straightforward and it's possible to do work experience during a year abroad. However, getting a work visa is more complicated. Generally speaking, the employer has to be able to demonstrate that the skills are in demand. There are jobs in Europe for Americans and other nationalities, but Europeans have an advantage as they're easier to employ.