The color scheme of your resume is an important part of its design and there is a balance to be struck between creativity and professionalism. Employers look through hundreds of resumes so you need your to stand out. At the same time, you want to give a positive first impression that you're a serious job candidate.
The main focus should be on readability and clarity and the resume color scheme should never compromise this. The content is the most important aspect. At the same time, you don't want your resume to look like everyone else's.
The best colors to use on a resume depend on the position you're applying for. A black and white resume can be fine for some professions, such as an accountant or a banker. But a hairdresser or web designer should use color on their resumes. There are industry-specific resume templates which candidates can choose from.
Should you use color on your resume?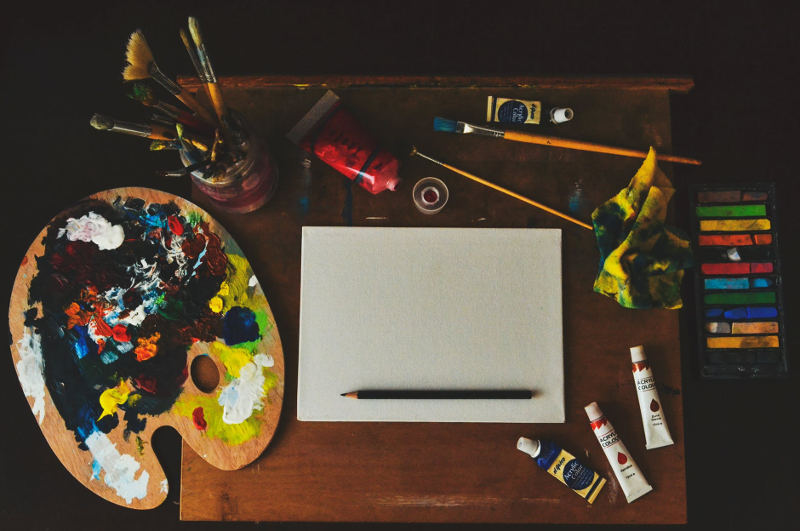 In general, yes. Most professionally-designed resumes use color. Using color on your resume can help to make your resume look attractive and easy-on-the-eye. It can also help to emphasize the most important parts which you want to draw the employer's attention to.
Getting the colors on a resume right is important but don't spend too much time on it. It is better to invest your time focusing on the content and applying for jobs.
Using a resume maker is a time-effective way of producing attractive resumes with well-balanced color schemes. It also allows you to use different templates for different applications.
What are the best colors for a resume?
There is no simple answer to this question. The best resume colors depend on the profession you're applying for and the impression you want to give. However, there are some basic principles to keep in mind. Here is a guideline to create an attractive color scheme which won't turn employers off.
Using black, white, and a third color (such as blue or green) is a safe resume color scheme. Make one color dominant, one secondary, and use the third to place emphasis. One tasteful way is to use white for the background, black for the text, and the remaining color to highlight important parts.
It is generally best to avoid using bright colors as they can be distracting and look unprofessional. The color on your resume should compliment it, not take the focus away from the content. Also avoid using light colors against a white background as it is difficult to read.
It is a good idea, if possible, to use the same colors for your cover letter as you use in your resume. This helps to create a personal brand.
Best colors for a creative resume
If you're applying for a creative job then the rules don't apply. You need your resume to show that you're a creative person and it may be necessary to use bright colors or more than one color on your resume (other than black and white). There are professional resume templates aimed at creative professions which save candidates a lot of time.
Typical resume design errors
Other than poorly-chosen resume colors, there are a number of pitfalls which candidates fall into when designing their resumes. Here are some of the most important things to avoid.
Overcrowding
Make sure you include plenty of white space. An overcrowded resume looks chaotic and unattractive. Employers want to scan your resume, too many items on your resume sacrifices readability.
Inappropriate fonts
Employers don't want to squint. The font size should be easily readable without being too big, size 11 or 12 is perfect. Avoid using strange or whacky fonts. Keep it simple by using clear fonts such as Arial.
Poor layout
Use a structured resume format which highlights your strengths. Don't hide the parts of your resume which are the most important. Chronological resumes are the most common but don't suit everyone.
Inconsistencies
Make sure the color scheme, fonts, style, margin sizes and use of bold and underlining are consistent throughout your resume. Inconsistencies make your resume look disjointed.
Long texts
Large, unbroken paragraphs are off-putting for employers as they simply don't want to read them. Use bullet points, headings, bold, plenty of white space, and short, concise sentences. Make sure you know how to write a resume as the content is the most important part.