Are you looking for a change of scenery in your next job? Trying to add some international experience to your resume? Then why not try seeking out one of the many jobs for Americans in Europe. Europe is a historical, cultural and beautiful place to live. It's no wonder that more than 3 million US citizens call this diverse continent their home.
There are many reasons to jump at the chance to live and work in Europe aside from its many diverse landscapes and people. Europe is also a place with excellent career opportunities.
To get you started on your dive into the European job market, we've done a little research and compiled the 5 of most popular positions for Americans across the European continent so that by the end of this article you'll know exactly what jobs you can aim for.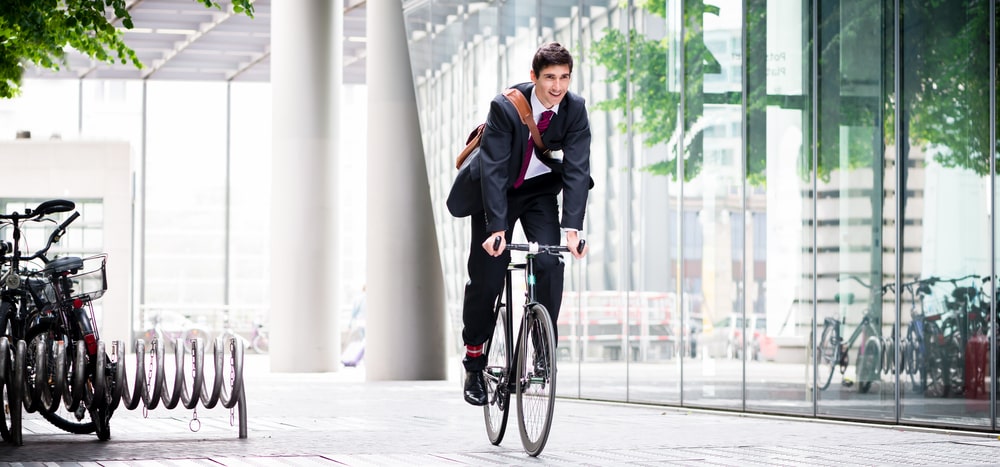 Bear in mind that before starting a European job search it's critical to get the format of your CV up to scratch. And yes, the first difference is that a resume is called a CV in Europe. Other than vocabulary, there are many resume format differences between the US and Europe. From adding a photo to your resume to the tone of voice or the expected length. However, getting your resume right can be made a lot easier with a professional resume builder to format your CV properly for the European job market.
Once you're all set with an optimized resume for the country you'd like to work in these are the sectors you should set as your top targets:
5. IT Technician
IT services are essential the world over and Europe is no exception. In fact, some of the biggest providers of IT services and software manufacturers in the world have headquarters or even originate in Europe itself.
Most computer coding languages are based on English based commands and originate from the US market. On top of that, Europe is also facing a big shortage of skilled, qualified IT technicians despite a growing need for their services. This, of course, gives Americans abroad a big advantage in the jobs available.
4. Au Pair
Many parents across Europe are eager to bring their children up bilingual. English is all the more important these days in international companies and many parents are sitting up and taking notice. This, of course, means there are more au pair positions available than ever for English speakers.
This is a great opportunity for young college graduates. Being an au pair not only gives you a great experience of everyday culture. It's also a great step towards a career in childcare, many linguistic professions and provides many soft skills such as leadership, responsibility, and time management.
3. Customer Service Assistant
While European countries speak a whole plethora of different languages there's still a great demand for customer service staff with fluent English. This, of course, makes customer service roles one of the best European jobs for English speakers.
When applying for customer service roles in European countries it's important to emphasize your understanding of cultural habits in the US. Little elements like this will be especially important as many call centers around Europe will be dealing with the US market and will be eager to make use of your familiarity with the culture.
2. Healthcare professionals
Medical skills are needed all over the world and Europe is no exception. With an aging population in many countries across the continent, medical professionals are very much in demand.
Whether you're a fully qualified doctor or a trained nurse your resume should emphasize your language skills and any cross-cultural experiences you've already had in your career. Working in the medical field in an international capacity will set you apart from the rest of your profession by showing that you can truly do your lifesaving work anywhere around the world.
1. English Teacher
Europe is a continent of many languages, however, English is always highly valued. One of the most common jobs for Americans looking to work in Europe is, naturally, being an English teacher. English language skills are only going up in demand currently and Europeans of all ages are looking to improve their abilities in the world's business language.
There are many different types of positions available. This can either be in a school, at a TEFL Academy or even just volunteering at one of the many areas affected by the Syrian refugee crisis. If you have teaching qualifications or a TEFL certificate, that is sure to generate interest from European academies when they see your teaching resume.
Why is Europe a Great Place to Work?
If you've ever visited Europe as a tourist, you've probably only seen one side of the countries you've visited. Living amongst its people, delving into its culture and experiencing its everyday life can give you a new appreciation for its historical landscape and personalities.
Furthermore, the business world has never been more international. Showing initiative and working abroad is a real boost to your career prospects back home. After all, companies are hungry to hire people who have real-life experience of other cultures and languages.
With this newfound knowledge, you already have a jumpstart in your European career. Now the only thing you've got to do is make sure your resume is properly prepared for the European market and you're pretty much set. And that won't even take up a lot of time and research. You can quickly and easily use a resume builder to set up a resume suited to any country across the European continent and embark on this new adventure!