Basic computer skills are essential for most jobs these days. Computers are commonplace in every industry so employers pay attention to the computer skills on the resumes of potential employees.
In some jobs, the required skills may be as basic as sending emails or using a cash register. For other positions, it is necessary to include specific, more technical programs such as Adobe Photoshop or Microsoft Powerpoint, when listing computer skills on a resume.
As the necessary computer skills are often different for each position, you should carefully read through each job description to know which computer skills to put on your resume. Many candidates use resume templates as they allow you to quickly edit your resume.
Many companies now use Applicant Tracking Systems (ATS) which scan resumes for keywords and phrases which reflect the job requirements. If your resume doesn't contain enough of these keywords the ATS will eliminate it from the application process. For this reason, it is vital to include computer skills on your resume.
How to list computer skills on your resume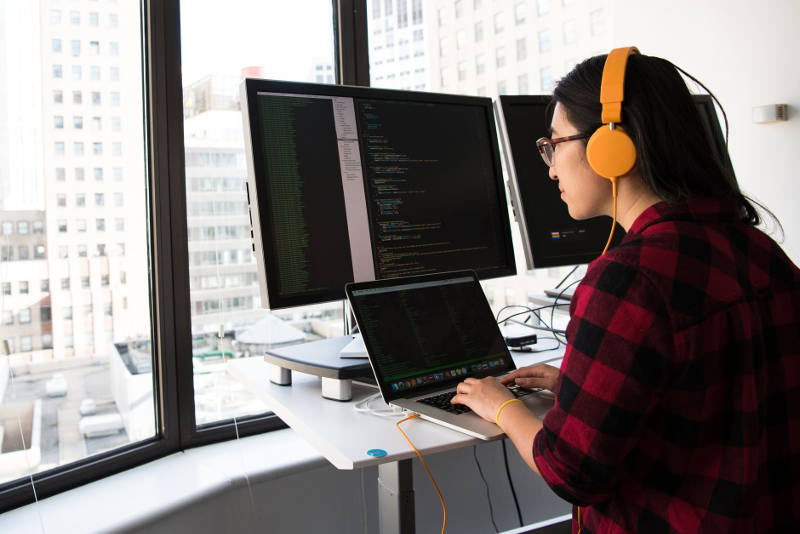 It is important to highlight computer skills on your resume, as well as other abilities, by including a skills section. It should be in a prominent place on your resume which grabs the employer's attention. You can simply list the programs and you can also include your ability level (beginner, intermediate, advanced etc.).
You don't need to include all your computer skills, only the ones which the employer is looking for. However, if a job requires an extensive list of them which are central to the position, you should add a specific 'computer skills' section on your resume to give it prominence.
Another option is to add computer skills into your work experience section (or other parts) of your resume. You can write short sentences which demonstrate your abilities and show what you achieved.
For example…
Designed the company website using WordPress, it received more than 1,500 visitors a day.
Responded to over 100 emails a week using Microsoft Outlook.
Gave regular presentations to clients and stakeholders using Microsoft Powerpoint.
Using a resume builder is a quick way of producing a well- structured, attractive resumes. It also allows you to easily build in the specific skillset for each job application.
Highlighting your computer skills in your cover letter and interview
Including computer skills on your resume is vital. However, the application process does not begin and end there. If computer skills are important for the job you're applying for, you can also use your cover letter to highlight them.
You should use the second and third main paragraphs to show how your skills match those needed by the employer. Don't simply list your computer skills in your cover letter, it needs to be engaging.
Be ready to back up the claims you've made on your resume in the job interview. Make sure you can give specific examples of when you've used programs and for what purposes. Some employers actually ask candidates to demonstrate their computer skills by asking them to perform tasks.
Top computer skills for a resume list
Here are come of the most important computer skills which employers look for. The more abilities you have from this resume computer skills list you have, the more employable you are. Some of them are basic resume computer skills and others are more technical. If a job description includes any of the following skills, make sure to add them to your resume.
Word processing
Microsoft Word
Typing
Microsoft Publisher
Spreadsheets and Databases
Microsoft Excel
Data analytics
Adobe Campaign
Graphic design
Adobe InDesign
Adobe Creative Cloud
Microsoft Visual Studio
Software and Hardware Development
IT Troubleshooting
Backup management
Diagnostics
Tech support
Social Media
Search engine optimization (SEO)
Google Analytics
Email marketing
Analytics