Christmas jobs are an added bonus of the Christmas season for those who are looking to earn some extra cash, change jobs or get a winter seasonal job. Hiring for Christmas seasonal jobs generally takes place in the months leading up to Christmas and sometimes as early as the end of summer.
The hiring period depends on the type of job, as there are many kinds of winter jobs. It also depends on the place as the season may start or peak at different times, too. Different types of Christmas jobs vary and can be good for getting work experience for a resume, to have a break from another job or switching to different work hours.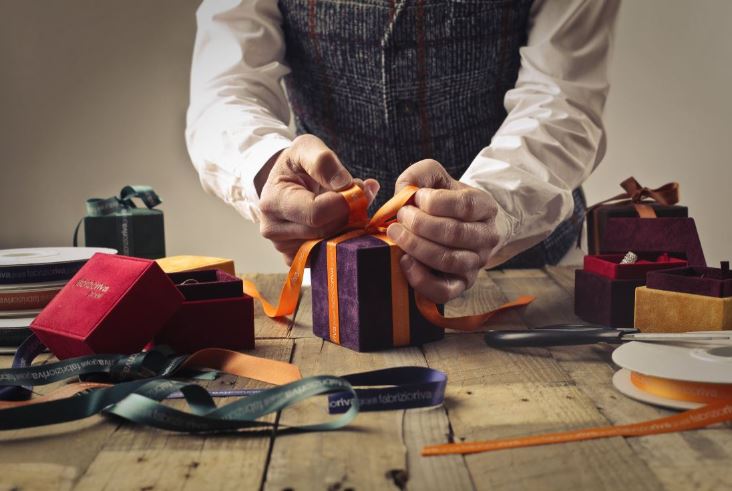 Christmas Seasonal Jobs
Browse the following list of Christmas jobs to understand more about winter jobs and Christmas seasonal jobs.
Seasonal Resort Jobs
Ski resorts are a great winter seasonal job and are one of the best winter jobs for people who want to earn money whilst being active and enjoying time on the slopes. You don't have to be active to enjoy the slopes either, as a tonne of other winter seasonal jobs come with the opening of a ski resort. You can work in the rental shop or as a ski lift operator, as well as all the touristic jobs in hotels and restaurants that come with it.
Ski resorts aren't the only type of resort that offers winter jobs, as other resorts, such as spa resorts, may need extra staff during the holidays to help with the busy period.
Personal Concierge
You can do this job throughout the year, although you might find that business picks up around the busy Christmas season. You can earn between $25 and $50 an hour for running errands and doing special Christmas errands including Christmas decorations, shopping, gift wrapping, and Christmas greeting cards.
Retail Christmas Jobs
Perhaps one of the most popular Christmas jobs, the Christmas period is the busiest time of year for almost all retail companies. Depending on the type of store, your retail Christmas job can also extend past Christmas and turn into a winter job with Christmas shopping before Christmas and sales shopping on the other side. The variety is extensive with retail jobs ranging from customer service, stock and merchandise, ordering, gift wrapping, cashiers and more.
Babysitting, Petsitting, and Housesitting
Similar to being a personal concierge, you can babysit, petsit or housesit at any time of year. However, with Christmas parties, events and holidays, all of this type of work can pick up. It's a good idea to inform neighbors that you are available should they need someone to look after the children/dog/house during the holidays.
Holiday Helper
Working in retail isn't the only Christmas job if you would like to work for a company in the city. Holiday helpers are needed for the many deliveries, pick ups and drop offs and also have flexible working hours. The easiest way to get hired as a Holiday Helper is by applying to companies directly (usually online).
How to Find a Christmas Job
Now that you've read our list of Christmas jobs, you're probably wondering how to go about finding one. If you've got a particular winter job in mind, keep your eyes peeled and apply for the post as soon as it comes available. That said, applying as early as possible is one of the best ways of securing a Christmas job!
After completing a season, you may find that the following year you are asked back to your winter job, too. If you know that the following year you would be interested in carrying on with the same Christmas job, let your manager know at the end of the season. Companies are likely to hire those who have worked the job before, as they have experience and need less training.
For more tips on resume writing, looking for jobs and preparing for interviews, check out more blog posts on our ResumeCoach blog.