Timing is key when it comes to looking for a job. Though people find jobs throughout the year, there are certain peak hiring seasons which are easier times than others.
If you're job hunting, this doesn't mean you should stop looking during the slower months. You never know when someone will quit, get fired, or retire, leaving a golden opportunity. At the same time, knowing the best times to find a job can help you to maximize your search efforts at the times when your chances of success are the highest.
Taking a look at hiring trends by month can be very useful. As well as letting you optimize your search efforts, it can also help to manage your expectations. Not having much luck can be demoralizing, but knowing it's a slow month for job hunting allows you to see the bigger picture.
Month-by-Month: Best Times to Look for Jobs
Here is a month-by-month guide on the best times to look for jobs. To maximize your chances, make sure your resume is the best it can possibly be. Read this guide on how to write a resume and use resume templates for quick, professional results.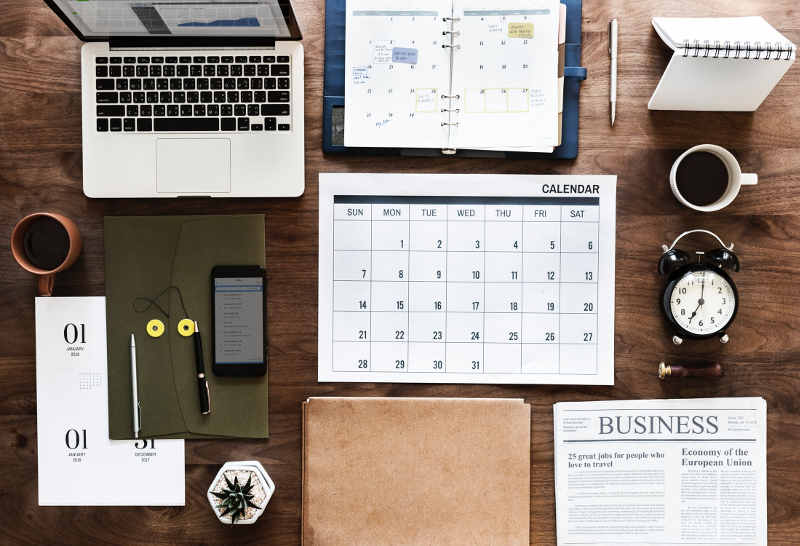 January and February: the early bird catches the worm…
The start of the year is one of the peak hiring months. It's a fresh start for companies and many have new goals and initiatives which require new recruits. In addition, it follows the Christmas period which is normally occupied with vacations, parties, and end-of-year tasks.
Employers tend to refocus on recruitment after New Years Day. At the same time, lots of motivated employees look for new jobs in January so it's also a competitive time to look for a job. Using a resume builder is an effective way of grabbing the employer's attention and beating the competition.
March, April, and May: spring into action…
The spring months are still good months to find a job. Though many companies contract new staff in January and February, the hiring process is time-consuming so the start-of-year recruitment drive tends to extend into the spring.
Employers generally want to fill positions before the start of the summer which means there is a sense of urgency in May. Managers are generally planning their summer holidays and want to fill job vacancies beforehand.
June, July, and August: great for vacations, not vacancies…
The summer is generally one of the worst times to find a job. Managers and human resources personnel are more likely to take time off for the summer and this slows down the recruitment process.
Businesses tend to avoid making key decisions and focus on the basics over this period. However, this doesn't mean that you won't get lucky. A company may need someone urgently and there are fewer applicants than other months (meaning less competition for you!).
September and October: harvest new opportunities…
September, like January, is a time for renewal. The summer's over, everyone's back from their vacations, and it's back to business-as-usual. The slowness of the summer, and the growing need to fill positions, mean that autumn is one of the best seasons to find a job.
If there are open vacancies, there will be pressure to fill them as soon as possible after the summer. Human resources personnel are refreshed, relaxed, and focused, which makes the recruitment process quick and smooth.
November and December: as cold as ice…
The beginning of November marks the beginning of a recruitment slowdown. People are looking ahead to their Christmas holidays and are trying to complete their end-of-year-tasks.
There are parties to plan, shopping lists to complete, and human resources personnel, managers, and accountants generally have piles of paperwork to fill out. However, job hunters should remember that January is just around the corner. Sometimes, businesses place adverts in December with January interviews in mind.
When Is the Best Time to Find a Job?
The best times to apply for jobs are the start of the year and the fall. These are windows of opportunities for job seekers. Job hunting can be tiring and frustrating but if you're looking for a job, you should maximize the time you spend searching and applying.
This doesn't mean you should give up during the slower months. Opportunities can present themselves at any time. Read these tips for writing a winning resume to maximize your chances of reaching the interview stage.