If you're tired of the 9-5 grind in your current position, it could be time for a change. Luckily there's a wide world of possibilities out there to chase and bring the smile back to your working day, not to mention boost your salary! To give you a little inspiration, we've found a selection of 10 fun jobs that pay well, to bring a bit of enthusiasm and optimism back to your career search.



Normally when looking for employment we compromise by choosing jobs that pay well and are boring or that are fun but have a lower salary. However, there's no need to choose one or the other. Many positions exist in the job market that combine both these elements. In fact, some of these fun jobs that pay well don't even require a degree, so you don't necessarily have to worry if you haven't completed higher education. Let's see which 10 made our list.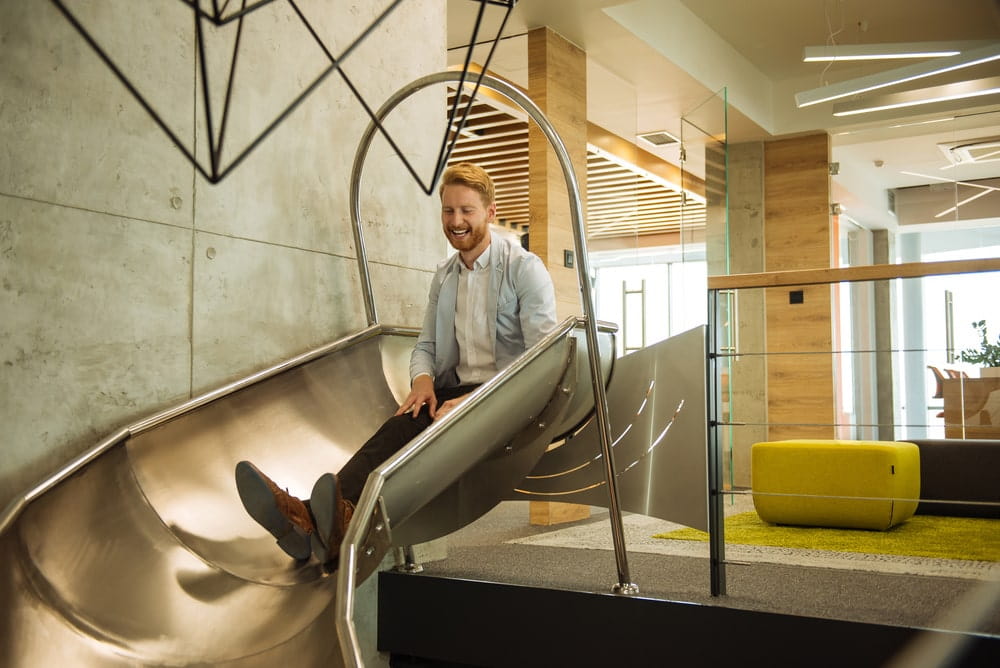 10. Marine Biologist
If the ocean calls to you, a career as a Marine Biologist could be the one for you. These dedicated researchers study a broad variety of animal and plant life found under the sea and due to their expertise and training can command a pretty decent salary.
What is the Average Salary for a Marine Biologist?
Approx $68,000
Marine Biology Requirements:
A biology degree
Data analysis skills
A good understanding of ocean conservation
9. Interior Designer
Having an eye for the design and furnishing of homes is the reason d'etre of an interior designer. Therefore if you're looking for a job that gives you a chance to express your home design flair and get paid well for it, this could be just the role you need.
What is the Average Salary for an Interior Designer?
Approx $59,000
Interior Design Requirements:
Expertise in design tools such as Sketchup and Illustrator
Creativity
An eye for design and detail
8. Event Planner
The life of an event planner is a fast-paced one. However, it's a job that seldom gets boring as you bring all the pieces of a big event, conference or concert together seamlessly. With so much responsibility on your shoulders, this is, of course, a job that pays a handsome salary.
What is the Average Salary for an Event Planner?
Approx $54,000
Event Planning Requirements:
Project management knowledge
Exemplary organizational ability
Budgeting and planning skills
7. Sommelier
Knowing wine pays well, as sommeliers are among the top earners in the food and wine service industry. If good wine is your passion and you have a palate that can pair the finest food with the best vintages then this job is sure to take your fancy.
What is the Average Salary for a Sommelier?
Approximately $80,000
Sommelier Requirements:
Expert knowledge of the best pairings for food and wine
The ability to source and research new wines
Premium hospitality skills
6. Food Stylist
Not just anyone can make food look amazing for the camera. That's why food stylists work hard to make sure that delicious dishes, look absolutely irresistible when they get the photo treatment for editorial or advertising purposes. Being such a specialized role the pay looks almost as alluring as the food you'll be presenting.
What is the Average Salary for a Food Stylist?
Approximately $63,000
Food Stylist Requirements:
Attention to detail
Photography skills
Culinary presentation knowledge
5. Graphic Designer
Graphic design is a sought after skill by almost all industries. Good graphic designers are often in demand and of course, can expect to earn a pretty good salary for their trouble. This is a job that features of a lot of variation and, of course, creativity, so if you love coming up with new ways to visualize ideas or products, then this could be your true calling!
What is the Average Salary for a Graphic Designer?
Approximately $55,000
Graphic Designer Requirements:
A degree in art or graphic design
Expert working knowledge of Adobe Photoshop
Creativity and visualization skills
4. Fortune Cookie Writer
You might be surprised to learn that the future and present is bright for fortune cookie writers. These creative (and perhaps clairvoyant) individuals can pull in salaries of over $50,000 per year with this relatively low-stress job, whilst creating wise, insightful and witty glimpses into the possible future.
What is the Average Salary for a Fortune Cookie Writer?
Approximately $73,000
Fortune Cookie Writer Requirements:
Fantastic writing skills
An imaginative and creative approach
An internet connection (If you work remotely)
3. Toy Designer
Who fully grows up really? Toy making is a major industry worth millions of dollars, and if you can get into the mindset of a child and create something that will entertain young minds some of that money is going to come your way too. We all think back to the carefree days when we could play with our Legos, Beanie Babies or He-Mans. Why not be the creator of the next big toy everyone wants?
What is the Average Salary for a Toy Designer?
Approximately $57,000
Toy Designer Requirements:
CAD Drawing abilities
Safety standards and regulations
Knowledge of crafting materials for toy design
2. Ice Cream Taster
Did you know you can get paid over $50,000 per year for eating ask ice cream? It's true! Ice cream tasters work in the exciting (and tasty) scientific field of desserts, testing new flavors and helping companies find new ways to make ice cream more delicious.
What is the Average Salary for an Ice Cream Taster?
Approximately $60,000
Ice Cream Taster Requirements:
A food science degree
A well-developed palate
You should really love ice cream
1. Private Island Caretaker
This low-stress, high paying job tops our list. If you've ever wanted to get away from everything and enjoy life away from the hustle and bustle by living out in the (almost) wilderness and getting paid for it, then this is the job for you.
What is the Average Salary for a Private Island Caretaker?
Approximately $100,000
Conservation skills
A passion for the wild
Good blogging and photo skills
What's are the Common Ingredients for Fun Jobs?
Excitement
Challenge
Creativity
Passion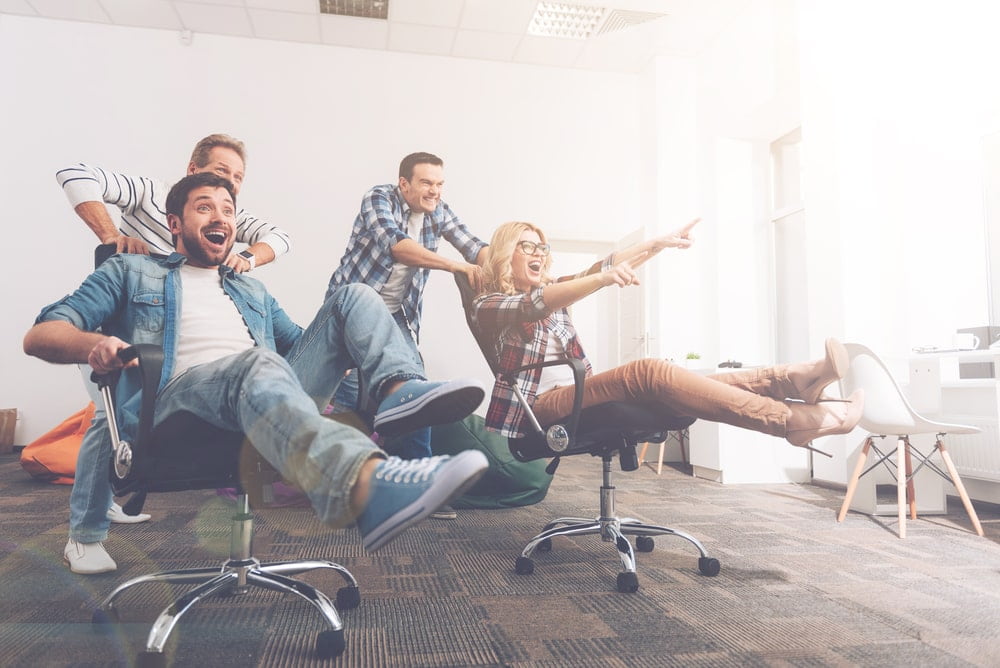 Getting one of these 10 jobs isn't always easy as competition for them is high. However, getting your resume right makes the whole process a lot easier. Give your resume an upgrade with our professional resume builder, and craft an effective, alluring bio that employers will take notice of.