At the end of every spring semester, several college students begin the job hunt in order to find a good summer job. Some have to work over the summer to save up money for their college tuition, get a car, pay for books, or other reasons. Others are simply looking to gain experience. Finding the perfect summer job is not an easy task but there are several summer jobs that can make a huge difference to your bank account and life experience.
According to the Bureau of Labor Statistics, only around 40% of American teens have a summer job in comparison to 60% in the early 90s. This might be due to the fact that a great number of students choose to focus on educational enrichment over the summer. Many will take on unpaid internships or courses during the summer. However, not all young people can afford this luxury. Those who wish or have to work during the summer will find that there is a world of possibilities.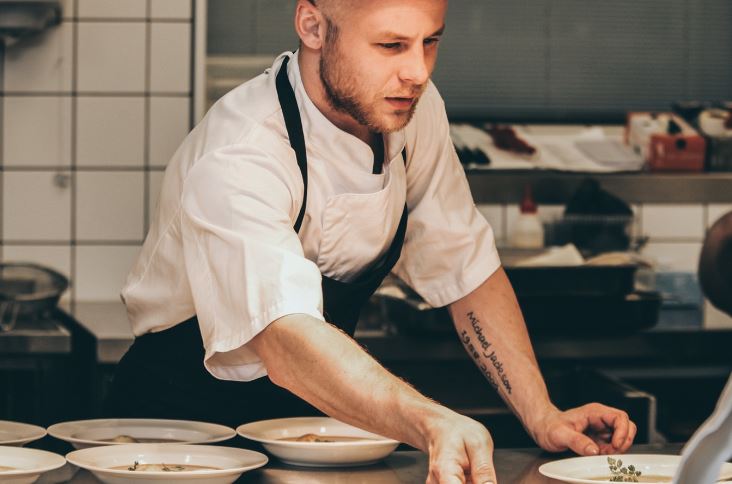 What Are the Best Summer Jobs for College Students?
The best summer jobs for college students are those that contribute to the person's growth. But for some, a good summer job will allow a student to save up the most money in a short period of time. Overall, the ideal summer job pays well, has a good schedule and even some benefits. But what are the best summer jobs for college students? We're going to explore different possibilities and what makes them great options.
Fun Jobs at Amusement Parks
To prepare for the summer, amusement and water parks will hire thousands of young people to take care of roles such as ticket takers, ride monitors, concession staff, maintenance workers, performers, and lifeguards.
Why should you consider this summer job? Pay rates will vary depending on where you work. However, some perks supplement the pay scale. Almost all theme parks include medical, dental and vision plans after the standard 90-day waiting period. Employees will receive free park admissions for themselves and family and friends as well as park discounts on merchandise, food and drinks, activities or excursions. Theme parks will often offer flexible schedules as there are different shifts available.
Theme parks hire for a wide range of jobs and give you more choices. Often, different contracts will be available too, and you can decide if a full-time contract is better than a part-time one.
Plenty of Jobs in the Hospitality Industry
Summer jobs in the hospitality industry are ideal for college students. There are several jobs available including the following positions: kitchen assistant, bartender, busser, waiter, counter worker, cashier, to name a few. A lot of hotels, restaurants, and cafés will hire young people for the summer, especially in seasonal towns and cities.
Though it is not an ideal system, a lot of workers in the hospitality industry depend on customer's tips and can make a lot of money while working at a hotel, bar or restaurant.
If you decide to work in this industry, it is likely that you will need to work on weekends, nights and holidays. However, there can be some flexibility to the schedule and swapping shifts is not rare. Why work in this industry? It can teach you about patience and help you develop confidence as you will need to talk to customers regularly.
Working at Summer Camp
Yes, college students can absolutely work at a summer camp. This might be the right job for you if you are interested in being a counselor, activity staff, waterfront staff, kitchen staff, maintenance workers, and office staff. Those interested in psychology or teaching could learn valuable lessons while working over the summer at a camp. Working with children can help you develop several new skills.
Why work at a summer camp? If you like children and being outdoors this job could be a perfect match. It can also teach you about organization and leadership.
A Worthy Outdoor Summer Job: Farming
One of the perks of working outdoors at a farm is the possibility of being close to nature. A farming summer job would allow you to water and maintain crops. During harvest time, farm workers pick crops and help transport them to distribution spots.
Local farms are likely to have retail outlets or attend farmers markets and will need young workers to stock, display and sell fruits. But, you don't necessarily need to work at the farm, businesses today need people to take care of their social media platforms and their marketing. Depending on your experience and interests, a job in the farming industry might open other doors in the future.
For college students that care about sustainability and conscious farming, there's much to be learned in this industry. Working hours might be grilling and it's best to do some research before applying.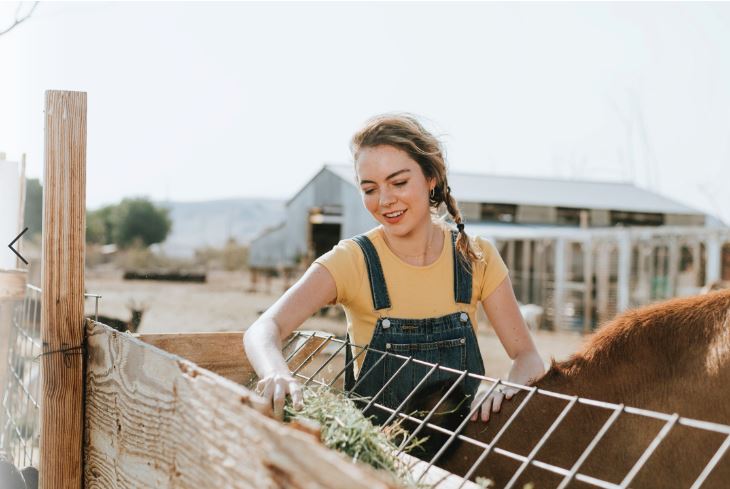 Love Animals? There Are Summer Jobs for You
If you love animals, there are plenty of summer jobs that could be fulfilling and worthwhile. For instance, you could work at a pet store, veterinary, clinic, zoo, animal park, equine center or animal shelter. Animal attendants are in charge of looking after the animals, you will be able to feed and groom animals as well as clean their cages or housing areas.
Why this summer job? These jobs are for young people who are passionate about animals and who are concerned with their wellbeing. The job can teach you a lot about responsibility and looking after others. Pay will vary and schedules depend on the type of summer job you get.
Sports Fans' Ideal Summer Jobs
If you are thinking about following a career in the sports industry, it might be a good idea to start working early on. Luckily, there are plenty summer jobs that sports lovers could enjoy. From stadiums to sports teams, race tracks and other athletic venues hire seasonal workers to sell tickets, sell food or souvenirs. Many of these organizations also hire interns to help with communications, marketing, or promoting an event. A sports management student could consider doing an internship in this area.
A job in this industry can be a fun summer job, you might be able to attend games and meet like-minded people who share your passion for sports.
Why Work over the Summer?
While it's important to enjoy being young, the job market is brutal. People in today's world are asked to have more and more experience when they apply for jobs right after college. It is not a bad idea to begin developing skills from an early stage. Some students don't have a choice and must work to cover their expenses. If you have support and can choose, be sure to apply for jobs that are aligned with what you wish to accomplish when you finish college. For instance, if you're studying about art, maybe a summer job in a museum or gallery could be beneficial.
Working over the summer can be fun and will allow you to meet new people. Working in any industry will teach you valuable lessons. It's important to be open to trying new things, this way you can discover new aspects and qualities within yourself.