Studying full time and running low on funds? Not an unusual situation for college students to find themselves in. Whether it's money to support yourself, for rent, tuition, food or even beers, getting a high paying job as a college student is a possibility that could help you through your student years and also give you a great start for your career after college.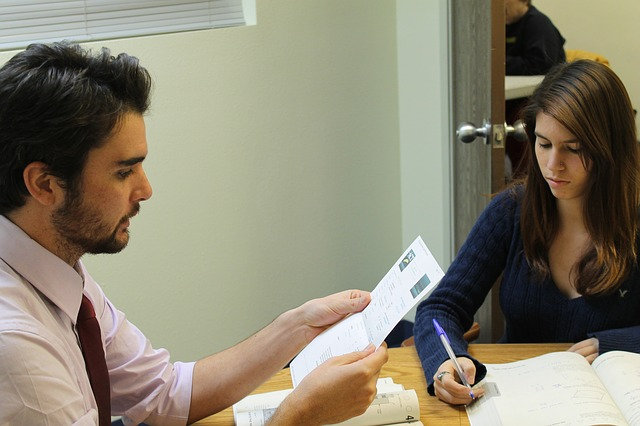 There are also various other benefits to getting a part-time job while at college that can affect both your current circumstances and your future. There are many different types of jobs for college students available that people can combine with their diverse schedules and individual needs.
What Are the Top College Student Jobs?
The following is a list of some of the best jobs for college students regarding flexibility, wages, and advantages.
Working in childcare as a babysitter or nanny is one of the best jobs for college students in terms of scheduling. Usually, families need childcare in the evenings and weekends, when kids don't have school to occupy them so it's easy to work this job around your study timetable. It even sometimes gives you the opportunity for extra studying if you can get the kids off to bed early!
Being a college student, you've already gone through the trials and tribulations that high school can have so you're well-equipped to help out younger students with their struggles in academia. Use your knowledge and wisdom to gain a little extra cash. Offering yourself as a tutor is one of the best jobs for college students with no experience in the working world. Not only do you take on responsibility for teaching someone but also you gain useful, transferable skills such as organization, planning and time management.
If you're currently studying in the medical field or will be looking for a healthcare profession in the future, the ideal college student job to gain both a wage and experience is an orderly in a hospital or medical center. Allowing students to get a real feel for the challenges this sector presents and also to improve bedside manner, working as an orderly teaches discipline, humility and permits students to gain a better understanding of operations in the medical field.
Additionally, shift work is easy to adapt to around a hectic college schedule.
Working as a server or hostess in a restaurant or bar is one of the most popular choices for college student jobs because often it is easy to adapt to the timetable as the busiest times are usually evenings and weekends.
Wages may be low in this sector but tips are a great advantage that can help any student pay their way through school if they're up to the challenge of offering exceptional customer service.

There are services all over college campuses that need staff to man them. Often, these shops, libraries, bars, etc. happily employ college students who need extra cash to support them. Obviously, remaining on campus and within the academic environment is a clear advantage as a college student job because it could offer you use of the facilities for free or in a different time period to normal opening hours, as well as not being far from residences.
Freelancing
Some people may find they are able to use certain talents or specialist knowledge to get more high paying jobs for college students such as freelance writing, graphic designing or photography.
There are many positive aspects to freelancing for students including choosing when and where you work as well as charging the rate that you feel corresponds to your experience, expertise, and availability.
Another benefit to freelancing while studying is that it allows students to build up a portfolio in that area that may be useful to them later on when searching for full-time or entry-level work.
With a short course, students could be in possession of a qualification that certifies them to give fitness classes or one-on-one coaching. Working as a fitness instructor is one of the better high paying jobs for college students because being qualified in a specialist area allows people to charge more for classes.
Additionally, the timetable can be very flexible to work around your current study hours.
Another of the popular college student employment types is pet or house-sitting and dog walking which do not require a college degree and can guarantee an income to accompany studies.
Offering these services to busy families, elderly people, people who frequently travel, etc. allows students to network and display their maturity and responsible nature, which in the future will reflect well when engaging in job interviews.
How to Get a Job with No Experience
Use an online resume creator to get your resume and cover letter in shape before you start applying for jobs for college students with no experience. It's important to be well prepared if you do not have a lot of, or any, previous work experience when it comes to applying for work.
Generally, recruiters and hiring managers are used to seeing resumes with a list of previous work placements but that doesn't mean that you can't get a job without it. Attracting their interest will simply require a little more creativity or originality. Check out our guide on how to write a student resume which gives expert advice on completing each section of your resume to emphasize key skills, achievements, and responsibilities that you've undertaken through participation in societies, projects, internships, and academic activities.