What is job shadowing? It's a type of on-the-job training where an employee learns from a more experienced colleague by following them and observing them. It lets one person learn from another and can be a very effective form of training.
Job shadowing is a practical way of learning about a particular job and what it involves. Following an experienced professional doing the job you want to move into can be eye-opening as you get a 360° view of everything it involves.
It can really help you to find out if you're a good fit for the job. You can see the hard and soft skills needed as well as how demanding or stressful the job is.
If you're looking for work experience, a good place to start is getting your resume in shape. The quickest and best way to do it is by using a resume builder.
What is the Purpose of Job Shadowing?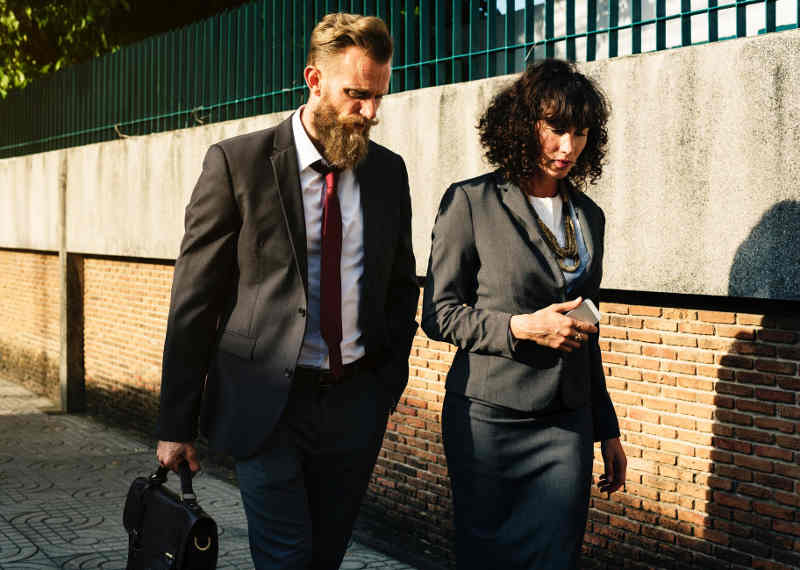 Job shadowing is aimed at helping interns, students or employees who want to learn about doing a job that they don't have experience in. It gives you a much deeper insight into what a job involves than reading job descriptions or asking people questions.
The trainee can get a feel for the ins and outs of a job and can put themselves into the shoes of the person they're shadowing. They can empathize with them and imagine what they'd do, how they'd react, and how they'd feel in certain situations.
How does this Kind of On-the-Job Training Work?
Although every experience will depend on the type of job, the specific objectives of the training, and other factors, job shadowing normally involves following and observing an employee throughout their day-to-day work. Some people take on a more hands-on role during training and do some of the tasks.
Another aim of job shadowing is skill acquisition and transference. Depending on how long you shadow an employee, you should be able to pick some of the key skills required for the job.
What are the Benefits of Job Shadowing?
It is a fantastic way of providing interns and employees with valuable experience. In comparison to internships which just involve doing easy, repetitive tasks, this type of on-the-job training can actually help interns to learn new skills and to gain an understanding of the industry and the position.
By offering a snapshot into the day-to-day life of a professional, job shadowing can help you decide whether or not you want to pursue it as a career. It can also help you see if you have the required set of hard skills and soft skills to be able to do the job.
Job shadowing can also be a great way of networking within the industry who work in or want to work in. If you have limited experience, making professional connections is absolutely essential.
Job Shadowing Tips for Interns and Employees
As an intern or employee, it's important to get the most out of a job shadowing experience. Here are some tips to help maximize your training:
Prepare and ask lots of questions: You might not always be able to ask questions as and when you think of them. If that is the case, write them down and ask the questions later.
Dress professionally: How formally you need to dress depends on the workplace. However, you want to make a positive first impression so make sure the clothes you choose are in line with the dress code. (also you can read our post: How to dress for a job interview)
Bring a notepad! You will want to make notes during your training and you need to write down questions you want to ask. Make sure you can do this by bringing a notepad or smart device such as a tablet.
Choose a convenient time: Pick a time which suits you. If you are a student, this could be your summer holidays or at another free time of the year. It can be hard to squeeze in job mentoring so take your schedule and the business' into account.