How to choose the right job offer? Thinking about whether a job is right for you is far more complex than simply considering the salary. There are many important job offer considerations.
Is the position the right long-term career move? Are you going to be happy in your new job? These are just a couple of the many factors to consider before accepting a job offer.
Ultimately, your decision will also hinge on what the alternatives are. If you have received multiple job offers you will have to weigh up the pros and cons of each and make a decision. Choosing the right job can be difficult.
If not, you will need to consider whether this is the best offer you can get. It is important to make sure you have a strong to increase your employability. Using an online resume maker is a quick way to achieve this.
Things to ask before accepting a job offer: It is crucial that you take advantage of opportunities to ask questions and find out as much as you can in the job interview. It is a two-way process and your chance to see if a company is right for you.
Do you have to accept a job offer right away? It is an important decision to make so take your time. Don't instantly accept, ask the employer when they need to know by. What to look for in a job offer? Consider the following points…
Salary package
This needs careful consideration. Is the salary on offer enough? Could you negotiate a better deal? You need to be able to get by each month and your time is precious, so don't sell yourself short.
Aside from the basic salary it is also important to consider the other benefits when choosing a job. These may include health insurance, retirement plans, paid vacation, sick pay.
It is important to take the time to work out how valuable these benefits are, especially if you've had more than one job offer. The overall package of one job may be worth more than another which initially seems better.
If it is your first job, don't assume you should accept a low salary. Make sure you have a strong entry-level resume and weigh up your options.
Does the company offer bonuses and raises?
What is the company's policy ? Do they offer performance-related raises or bonuses? Is your salary likely to be stagnant?
This is an important consideration. If you are looking for a company to build a long-term career will will want to know that the conditions will improve over time. If you see the company as a stepping stone this may not be so important for you.
Career progression
Research the company and ask plenty of questions in the job interview on this topic. How long do employees stay in the same position for? Does the company promote from within?
If you're looking for a company to rise and grow within it's best to make sure that the culture of a firm is compatible with this. It's not uncommon for companies to fill more senior positions with personnel from outside.
Training and development
Are you going to grow and develop within the company? Is the role going to make you even more employable and push you professionally?
Will the job improve your professional resume and give you industry-specific skills and knowledge?
Big companies are more likely to offer formal training sessions though in smaller companies there opportunities to take on more responsibility and more involved in key decision making.
Decide on your goals and think about whether the company is the right fit for you.
Stress
Most jobs involve some degree of stress and there is no such thing as the perfect job. You know yourself better than anyone and know how much stress you can cope with.
If you think the stress levels will have a negative effect on your health and social life, it's not worth it.
Normally jobs come with a warning that it will be stressful, if an employer tells you this, take it seriously. Will you be able to reach your targets? What will happen if you don't?
Make sure that the job is manageable. Your work life should be rewarding, not a constant source of worry.
Will you be bored?
On one hand you don't want to be stressed, on the other you want to be pushed and challenged professionally, and to improve your resume. This balance can be hard to find.
Our brains need stimulation and sometimes the easiest jobs are not the most rewarding. Ideally you want to be developing new skills and pushing yourself. Will the new job provide the environment for you to do this?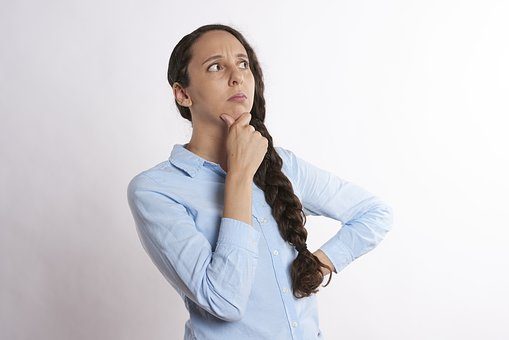 The commute
Before accepting a job offer make sure you test the commute a couple of times as this could have a big impact on your finances and how much free time you have.
Being late for work consistently may make you feel stressed and get you into trouble with your boss.
Also think about the daily conveniences of the location. Are there cafes, shops, a gym, a park near the place of work? If not, what will you do for lunch?
The vibe
What type of environment do you thrive in? Do you feel more comfortable in a suit or dressed more casually?
It is important to feel at home in your surroundings and every company has its own vibe. Try to get a feel of the atmosphere and find somewhere which fits your personality.