Even when getting hired now is the goal, the employment process can often drag on for longer than we'd like. This isn't always an option for some job seekers with urgent bills to pay and mouths to feed.
On occasions, it's crucial that you find a job ASAP. However, if you're eager to find out how to get a job fast, there are a few tricks that can use to get things moving quicker.
In the following guide, we'll explain how you can get hired in the fastest way possible and find your next job with ease. Let's look at these methods in more detail.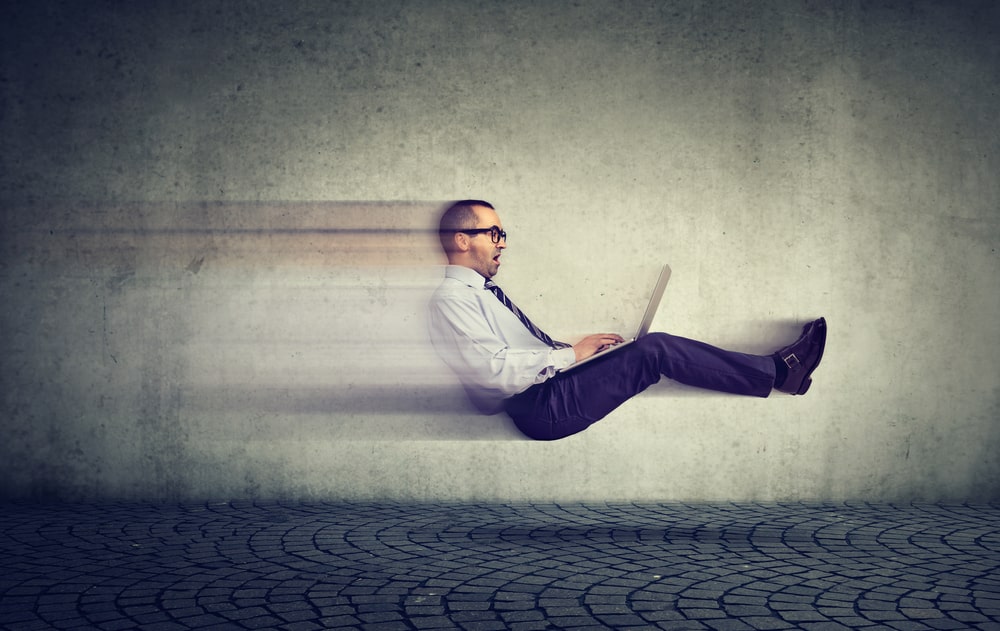 Get Prepared and Get Focused
Being prepared is an essential requirement no matter if your job search is slow-paced or hurried. You will always need to spend a little time deciphering the needs of the employer and understanding the nature of the role before you even write a word of a resume or a cover letter.
Be focused and target jobs that you not only want but that you know you can get with some level of ease. Narrowing down your options will help you create application documents like resumes and cover letters that will really hit the mark.
Remember, however, mutual need is the driving force of the job market. Therefore if you want to get hired with maximum efficiency look for jobs adverts that broadcast the most urgency. Some positions will need to be filled quickly and this is the perfect opportunity for both you and the employer to solve both your problems rapidly.
Make your Resume Sparkle
Your resume is probably one of the best things you can use to sell yourself during your job search. Using tools such as online resume generators and by really focusing on the needs and requirements discussed in the job advert, you can do a lot to get a hiring manager's interest with your bio quickly.
Our top tips for quickly optimizing your resume to speed up your job search include:
Write a strong resume objective that highlights your best skills, achievements, and suitability for the job
Keep your resume concise and easy to read
Create an attractive and tidy resume template
Make your experience section tell a story and show your progression throughout your career
Tailor your resume to each individual job opening
Show off a wide array of soft and hard skills in the skills section
Focus your resume on each individual job you apply for
Utilize your Natural Charm and Networking Skills
A personal approach isn't common in today's job market. Most applications for jobs are screened impersonally via computers (ATS) and much about you as an individual isn't really known until you sit down face to face with an interviewer. Obviously creating an effective resume can go some way to alleviating this personal disconnect, although it can only go so far.
That's where a little personal charm and communication will come to your aid. One way you can get a little of your own enthusiasm across is by delivering your application in person (if another manner of delivery isn't explicitly specified). Alternatively, by frequenting local business events or professional networking events you can make personal introductions and demonstrate your capability to potential hiring managers in person.
Also remember, networking doesn't always have to be in person. By reaching out to hiring managers or fellow professionals directly (but gently) on social networks can also improve your chances of getting a job quickly. One good way is to join online social groups on Facebook or LinkedIn focused on careers in your industry. Here you'll be likely to find lots of people searching for talent or where you can build connections by answering questions on your professional field.
What Not to Do When Job Searching in a Hurry
We all make mistakes sometimes, especially when searching for jobs. In this high-pressure situation, it's easy to slip up on occasions. However, when you're trying to get a job with lightning speed, reducing the risks that might slow you down is critical. These faux-pas might include:
Dressing inappropriately for interviews
Discrediting or insulting your former employers
Being improperly prepared for your interview
Making spelling mistakes on the resume
Showing you're desperate to get the job
Applying for jobs where you lack the basic qualifications
Getting hired fast is always easier with the right tools. No matter if your job search is well into its third month or you're starting on day one, building an effective resume is always one of the best weapons in your arsenal. There's no one perfect solution to getting hired fast. However, with a little work and, of course, a little luck, you can very easily streamline the process.