Thanks to the internet and other technological advances, working from home could not be easier. The vast array of remote jobs available provide comfort to those who need to be close to home or simply for those who find it easier to work in solitude.
There are different types of work-from-anywhere jobs. You can have a full-time or part-time remote job, or alternatively, you can have a certain number of work-from-home days as part of your work contract.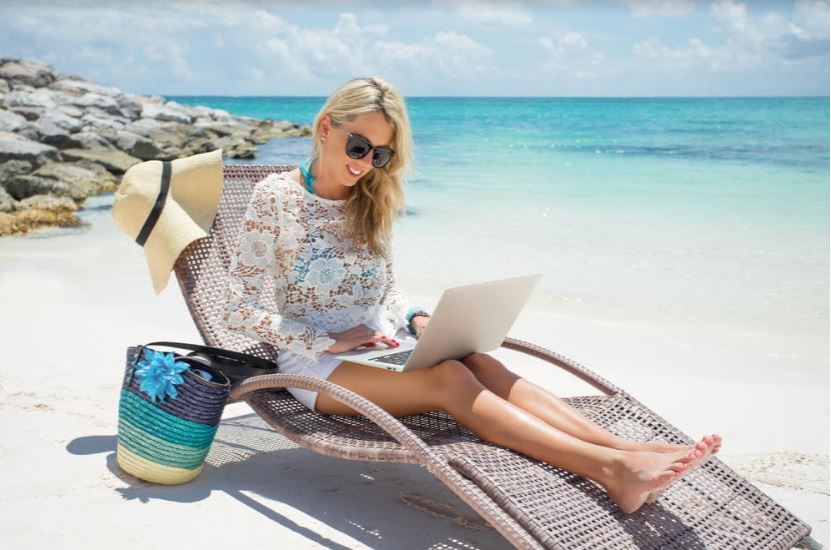 What Are the Best Remote Jobs?
Remote jobs online are easy thanks to web calling, online work chats and the internet in general, but what are the best remote jobs? Read our list of top remote jobs to get an idea of the type of work you can do from home.
Graphic or Web Designer
Graphic and web designers seem to be increasingly more needed throughout the technology industry and can work both in and out of the office. You can work as a freelancer or with external clients, but you can also work for a specific company, be that in the office or out.
You can do lots to get this kind of job and it's not always necessary to have a degree, as many web designers can train themselves up online or do training courses. Almost everyone needs or has a website these days and there are plenty of business opportunities for freelance designers who want to work from home.
Translator
Finding a translation job can be pretty easy to do if you are bilingual or proficient in more than one language, thanks to online platforms and translation sites. Many translation jobs can be done remotely, as well as in an office.
You would be surprised at the number of things you can translate nowadays, with jobs ranging from leaflets, books and travel guides to more original translation jobs, such as film scripts, websites, adverts and more.
Writer
Whether writing books, working as a journalist, a copywriter or other publishing and editing jobs, working remotely as a writer is easy. Working as a writer is one of the oldest remote jobs in the working industry! Better yet, there are now even more writing jobs than ever, given that so much content is published on the web every day.
Content marketing has opened up hundreds of jobs and even gives those who wish to work as a freelancer the opportunity to work for themselves by creating their own website/blog/business.
Occasionally, it can be tough to find a good writing job. If choosing to write as a copywriter, you may not always be given much choice as to what you write, However, this type of job is perfect for those who like working alone or need to be based at home.
Videographer
Written content is one thing, but visual content is another, and it seems that videography is a new way forward across many social networks. Promotional videos are used to catch users' eyes and small businesses look for videographers who can make them stand out amongst the crowds. You only need to scroll through Facebook or Instagram to realize that it's the videos that capture your attention.
Shooting videos usually require videographers to travel or at least work in different locations, meaning that working remotely is a given. This can be advantageous for most, particularly those who enjoy a bit of adventure!
Marketing
Advertising campaigns, managing subscribers and reaching out to clients can all be done in a work-from-anywhere environment. In fact, contacting clients, web calling and launching campaigns can almost all be done better in a peaceful environment. Email marketing, SEM and SEO marketing are all possible remote jobs. Many people who work for a company are often given the opportunity to work remotely or given a certain amount of days per week/month/year.
Customer Service
The customer service sector is huge and enables millions to work from home daily. Whether working as an online web assistant for a company, in email assistance or other types of customer service, most communication and customer service assistance can be done from home.
It's still very common for customer service departments to work closely together, but you may be given the opportunity to work remotely on a frequent basis, depending on the company you work for and your contract.
Use our resume builder to perfect your job application and start looking for remote jobs now!