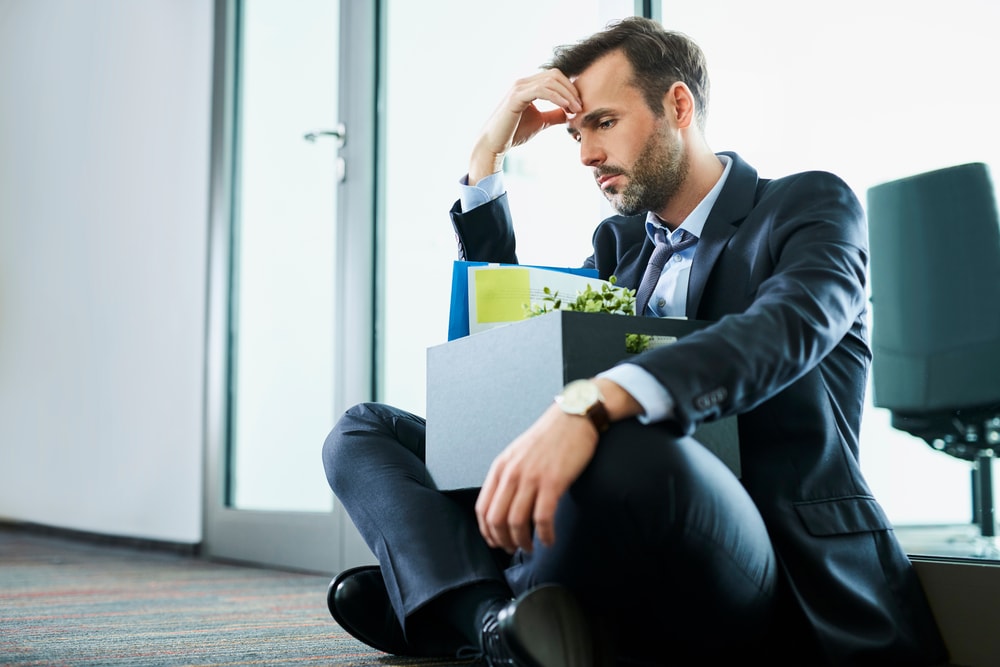 When you lose your job because of the COVID crisis it's essential to consider what jobs you are qualified to do if you've been laid off when you start your search for a new role. This can help broaden your job search and help you get hired much faster.
Losing your job can sting at the best of times. However, losing your job during the COVID-19 pandemic can prove even more tricky to navigate. With industry reeling from the disruption and social distancing measures, jobs are harder to find than ever.
In this guide, we'll explain how you can get your resume right when you've just lost your job from the COVID pandemic and what to do if you need to widen your search for a new position. We'll look at how to:
Pinpoint the sectors you could be eligible to work in
Identify your transferable skills
Prepare to apply for jobs soon after losing your current role
How to Pick the Right Jobs After Getting Terminated
The coronavirus pandemic provides a unique set of challenges for job hunters. Many people who have been laid off may find their sector has suffered and that few if any new jobs are on offer. This may require a short or long term rethink of your career path.
This is a daunting prospect, it's true. However, it's important to remember that whilst you are on the back foot after being fired, it's important to consider what sectors you could try to target going forward.
For example, if you've been working as a flight attendant and are one of the many thousands of people who've been let go by the major airlines this year, you could find many similarly suited jobs for your skillset in other industries.
In the case of this example, you would have customer skills, be able to cope under pressure, think on your feet (literally and figuratively), and be familiar with digital tools such as Microsoft Office suite and customer database software. This could make you well suited to jobs in customer service and healthcare amongst others.
These are both industries that should continue to operate almost normally during the pandemic. This will give you a better shot at finding work than you would in a depressed industry such as air travel.
How do you pinpoint the skills that could be appropriate you might be asking? We're going to take a look at that in more detail in the next section.
How to Maximise Your Transferable Skills
Transferable skills are going to be the watchword when you write your new resume. These are simply abilities that you possess that can be utilized in multiple industries.
Whenever you write a resume, you should always consider the soft and hard skills you want to include. Soft skills especially will be especially useful in this regard as they often are universally applicable across many industries.
When considering which transferable skills to include, you might want to look at the following options carefully.
Choosing Transferable Soft Skills
With soft skills, you have plenty of options available. In order to catch the eye of the employer across almost any industry, you should display abilities such as:
Communication
Time management
A friendly persona
The capacity to multitask
Prioritization
Teamwork
Trustworthiness
Thinking of Transferable Hard Skills
Hard skills can be a bit trickier to figure out when you're thinking about what jobs you're qualified to do due to their technicality. These will often limit you to a handful of types of jobs. However, listing any of the following types of abilities will often put you in good stead:
Languages
Specific types of software
Forecasting
Management
Customer service
Statistical analysis
Bookkeeping and accounting
Teaching
Public speaking
What You Should Have Prepared Before You Start Making Applications
When you're getting set to start readying applications for your next foray into the job market you will need a few items prepared.
You will need 3 key items before you can start sending off your applications. These include:
First of all, it's worthwhile spending some time creating a list of all the skills and career highlights you've built up over your professional life. This will help you pinpoint what career successes you can carry across from one industry to another with ease, especially when creating your targeted resume.
There's no doubt that making a decision about your career's future has been a challenge in 2020. However, more than ever job hunters need to think creatively and remain flexible with the positions that they look to target.
ResumeCoach's resume builder can help you on your journey to a stronger first impression. Choose from one of our optimized templates and take advantage of step-by-step guidance when completing your document.