To get through the interview stage, your resume has to convince a prospective employer you have all of the required skills and experience. Including achievements on your resume is an effective way of achieving this and making your resume stand out in a competitive job market.
To simply state on your resume that you have the required skills isn't convincing. Listing achievements on your resume is a much better way of demonstrating your skillset.
This enables you to show prospective employers that you have the required skills, rather than just saying you have. Knowing how to use professional achievements on a resume can grab the employers attention and dramatically increase your chances of reaching the next stage in the recruitment process.
It's worth remembering that as the requirements are different for each position, it's worth tailoring your resume achievements (and the other parts of your resume) to fit the job. The most time-effective way of doing this is to use a resume builder.
How to put achievements on your resume?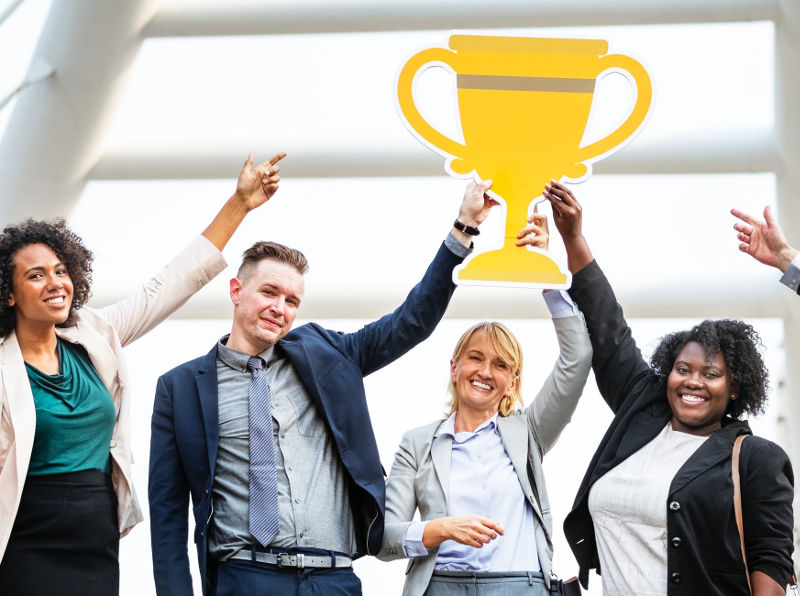 Using action verbs with numerical evidence is the most convincing way of adding examples of personal achievements on a resume. It concisely shows the action you took, as well as its positive result.
It can be hard to recall your professional achievements from the top of your head. Most people don't like to brag about their work achievements and see them as just a day-to-day part of their job.
A good way to start is by writing a list of your best professional accomplishments. You can then identify which ones are best suited to a job and build them in using a resume template.
Where to put achievements on your resume? You don't necessarily need to limit your accomplishments to one section of your resume. You can include them in your work experience section, your skills section, or even add an achievements section.
Examples of accomplishments to put on your resume
Use the examples of achievements to put on a resume below to help you structure your resume and to remind yourself of your accomplishments. Many of these are industry-specific but can be easily adapted.
The idea is to combine action verbs with figures to show how your actions benefitted the company you worked for. Try and think of as many as you can to work into your professional resume.
Promoted to Team Leader after just six months in the role
Consistently met deadlines
Answered over 30 phone calls daily
Trained 12 new team members
Met deadlines consistently
Managed a department of 25 workers
Led a project spanning eight countries
Stayed under budget for six consecutive years
Grew the company customer base by 15%
Cut costs by 10% within 12 months
Launched over 15 websites over a 2-year period
Ran over 12 successful ad campaigns
Built and trained a new customer service team
Recruited over 50 people
Published 2-3 articles daily
Won the 'Best Teacher Award' 3 years running
Increased sales by 25%
Introduced a new methodology for the training course
Resolved internal conflicts
Received the highest average customer service score in the department
Voted best designer in 2017
Oversaw a large company project
Reached my sales targets every year
Made regular presentations to clients
Gave training workshops to new employees
Fixed numerous IT problems each day
Wrote a paper which was read by over 1,000 people
Surpassed my annual sales target by 10%
Attained a professional level-5 certificate
Grew the company's market share by 7%
Spoke at a conference to over 500 people
Gave an interview to the local newspaper about a company project
Answered over 20 emails per day
Resolved customer complaints
Hit my quarterly targets 3 years in a row
Read this guide on how to write a resume for more tips on writing a winning resume.