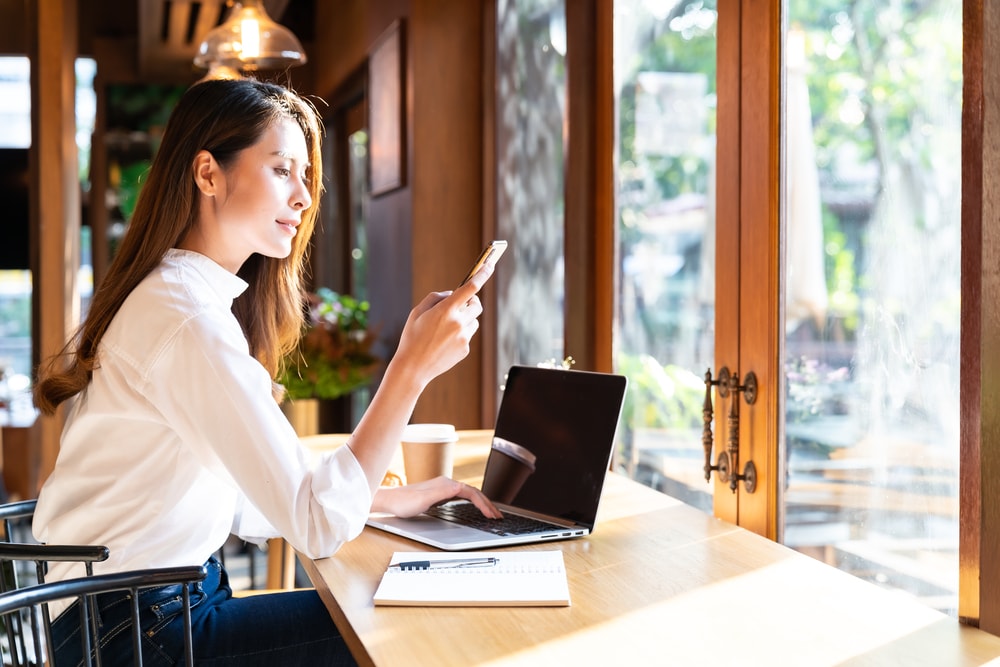 Getting away from the office and working in a remote job is a dream for many employees sick of the average 9-to-5. However, that dream is ever faster becoming a reality for millions of employees across the nation.
At the moment more companies than ever across the USA are increasing their remote workforce, which has increased even more rapidly due to the COVID-19 crisis. As you can imagine, there's never been a better time to get this kind of job.
In this article, we're going to teach you how you spruce up your resume and get hired for a remote job. We'll explain all the pros and cons of working remotely and how you can get hired and impress your new employers in your next telecommuting position.
First Though, Is Working Remotely Right For You?
It's worth considering the main advantages and disadvantages of working remotely before you dive into your job search. Whilst being away from the office sounds pretty cool for many, it may not suit or even be feasible for some professionals.
There are a ton of amazing remote jobs in some of the most sought after industries up for grabs.
Unfortunately, only around 20% of Americans currently have the capacity to work from home. There are scores of job opportunities that require you to be physically in your place of work. For example, doctors, police, and fast-food workers.
If however, there are no limitations to where you can physically work you'll be in a much better position to decide if remote jobs are right for you.
Why Remote Jobs Are Amazing!
There's a lot to like about a remote career. No more commutes, more time with your family, and the opportunity to set up your work station almost anywhere are among the biggest positives. The full list includes:
More flexibility in your day-to-day life
A chance to balance your family and work lives
Improved productivity
The fact that you can work almost anywhere!
The ability to enjoy home comforts whilst at work
Daily commuting is almost unheard of
A workplace more suited to your needs
Much lower transportation costs
As much as $1,500 in tax deductions a year
Why a Remote Job May Not Be For You
Nothing is perfect and not everybody is suited to remote work. Those who prefer the social dynamic of the office or enjoy their surroundings at work may not find the perks of working from home as useful. The main reasons that a remote job may not be to your liking could include:
You could end up overworking or underworking more easily
You need a strong and stable internet connection
No workplace socialization
Time management difficulties
Interruptions from neighbors, family, and deliveries
Overlaps between work and home time
How to Get a Remote Job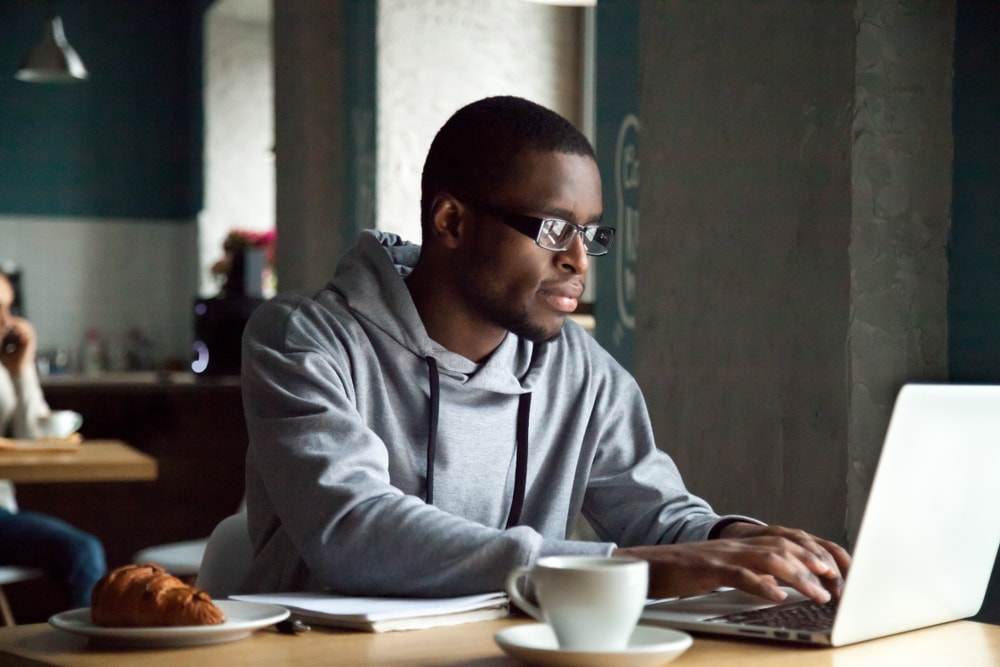 If you decide to take the plunge and find a remote work-from-home job, you're going to need to make sure that you follow all the right tricks to succeed.
Remote jobs have their own discrepancies and necessities that will affect what employers are looking for. Knowing how to respond to these will be key.
In the next few sections, we'll explain how you can prepare for this.
Where to Find The Best Remote Jobs
There are many dedicated sites and sources that focus exclusively on remote positions. These will help you save time and pick out only the telecommuting roles that interest you. When you're looking for remote jobs online, some of the best websites to check out include:
Flexjobs
Remoters
Digital Nomad Jobs
Weworkremotely
Remotive
Outsourcely
Remote Jobs
You may also find remote positions available on mainstream job sites such as Monster, Indeed, and LinkedIn too. However, these are not as dedicated to this style of working and you may have to browse through more irrelevant results.
Our advice is to refine your search and to focus more on dedicated remote working websites as much as possible. That way you'll be able to avoid disappointment when you find an interesting position that isn't remote and won't end up wasting precious job-finding time.
How to Make Your Remote Job Resume Stand Out to a Recruiter
When preparing your resume for a remote position, you will need to make some changes to a conventional document. These are only minor tweaks but they could make the difference between getting hired or not.
First of all, you should emphasize any previous experience working remotely. This is something that few will probably struggle with following the COVID-19 pandemic. However, if even before you were able to work a few days a week from home in your current job, this will give you an advantage in your search.
You should also mention if you have any experience using management software, commonly used to monitor remote teams. These will demonstrate your ability to hit the ground running as soon as you start. These could include any of the following:
Slack
Jira
Basecamp
Asana
Google Drive
Office 365
Skype
Zoom
Microsoft Remote Desktop
Finally, it's important to highlight any traits that will mark you as a responsible autonomous worker. Soft skills such as trustworthiness, self-motivation, flawless organization, and communication count for a lot and you should provide as much evidence as possible to back these abilities up.
How to Impress in a Remote Job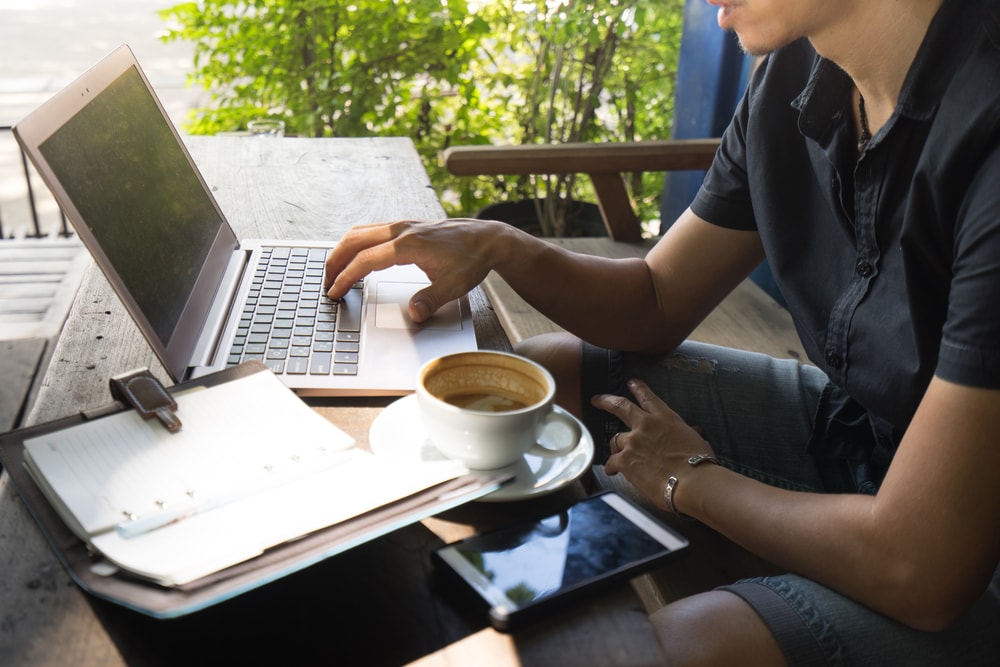 Once you've landed the job, you might be wondering what happens next? After all, a remote position is quite similar to a regular role in terms of day-to-day duties.
However, to build a great reputation amongst your bosses and coworkers, you'll need to bear a few points in mind.
First of all, make sure you communicate frequently and clearly with everyone. As you'll be based somewhere else than the rest of the team, you'll need to make your presence felt without physically being there.
This could mean regular face-to-face meetings via VOIP (e.g. Skype). When you meet with other people at work, you should follow correct video call etiquette such as:
Waiting until your turn to talk
Wearing headphones so there's no audio feedback
Turning off your webcam if you have patchy internet
Informing people when you cannot hear them politely
Fundamentally, however, the most important thing you can do is prove your reliability. Make sure you understand the expectations the company has of you and demonstrate why you can be safely trusted to get on with your duties.
The more you hit your targets the more that you will show your worth, as with any job. That will ultimately give your new managers confidence in your abilities and your capacity to succeed.
Getting hired for a remote job has never been easier in the US. There are rich rewards that can be reaped if you start your search now.
If your resume could use a tune-up for a remote position, we can help you get started. Try out our resume builder now to speedily position yourself for a work-from-home job.