You may have a lot of professional strengths that you can show off in your job search. However, you might be wondering if they are the necessary job strengths to make a career change into a new field.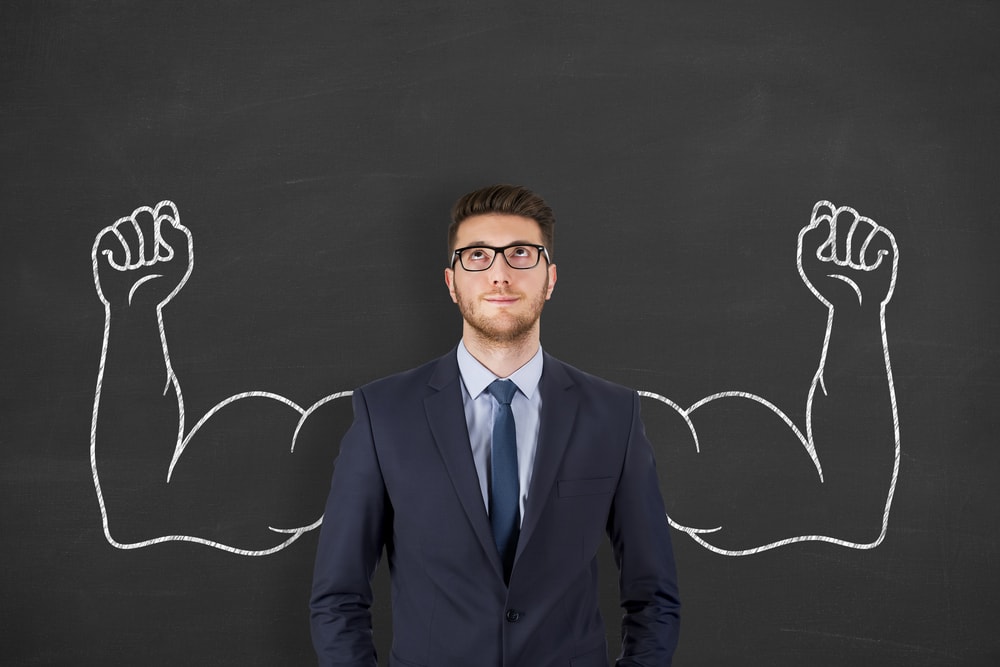 The skills, strengths (and even weaknesses) you list on your resume always have to be hyper-focused for the job you're targeting. Yet, if you make the change into a new field you might need to take more care than usual.
Luckily, as this article will show you, there are many skills and personal strengths that can be easily utilized when making the jump into a new industry. Find out what can safely be included to demonstrate that you're a catch as a candidate when you get building your career change resume.
Know Your Strengths With a Personal Audit
The first thing you must do when you start preparing for a change in career is to consider why you're already a great applicant for the job.
This may seem tricky at first as it's natural to feel intimidated at the prospect of moving to a new and unfamiliar industry. Whilst it's true there will be some difficulties to overcome in doing so, it's important to focus on the positives.
It's highly worth doing a short personal audit to consider what strengths you could show off on your resume. Consider the tasks you've done in your current jobs and where you've particularly excelled.
Also, think back on other measuring criteria such as KPIs you were set and achieved, or performance reviews to look for ideas. It can additionally be highly valuable to think about where you were able to assist fellow colleagues, especially those working under or above you, to get a good gauge on where your best abilities lie.
Remember, many career strengths focus on fundamental abilities that everyone possesses to some degree. If you're still wondering what these might be, keep reading on.
What Strengths Can Help With A Career Transition?
Some of the personal strengths you include on your resume are evergreen. This means that they are always valued no matter the job or the sector that you're working in. This includes:
Communication
Leadership
Problem-solving
Self-motivation
Flexibility
Attention-to-detail
Working well with others
Good time management
Organization
Growth potential
However, you should still focus on choosing to highlight what the recruiter wants from the candidate and what will complement the necessities of the role most. The job advert is the best tool you can use to understand this.
Whenever you apply for a position, make sure to optimize your resume for the specific requirements the employer asks for in the description. By doing so, you can give these all-weather strengths their maximum potency.
How Can I Get More Strengths to Put on My Career Change Resume?
If you're still struggling with the number of candidate advantages and skills that you're able to get on your career change resume there are a few things you can do to strengthen your hand.
First of all, you can consider doing certification or course in the professional field you're seeking to enter can help you build up your profile. Doing a short practical training program or qualification will also give you a much better idea of the sort of strengths and abilities that employers in the field will most value.
Of course, after earning a certification, you'll also be much better qualified for the available position too.
Will I Need to Take a Pay Cut to Change Careers
This is sometimes necessary although it's not always certain that a change in sectors will lead to a lower salary. After all, there are many easy career changes that pay well out there.
However, you might expect to be in a lower position and earning a more economical salary than the average employee in this sector. This is because, to all intents and purposes, you'll be an entry-level employee in the industry in a lot of cases.
Even if this is the situation, don't panic. If you've got previous professional experience and the right kinds of soft skills, you will probably have enough going for your application already. You will probably also be able to climb the ladder a lot faster once you get established.
No matter how you go about handling your change of career, remember that you can bring a lot to any job without always realizing it. If all goes well and you choose the strengths that sell you best, the process of getting set-up in a new sector is likely to be quicker and more painless than you might think.
ResumeCoach can help take the sting out the experience of creating a brand new resume when changing careers. Take advantage of easy-to-use resume builder tools and expert guidance to create a document that gets the attention of recruiters.